Get Focus insights straight to your inbox
We live in a world where the boundaries between global and local are becoming increasingly blurred.
Consider, by way of example, the pragmatically named Taiwan Semiconductor Manufacturing Company (TSMC). It is no hyperbole to say that its atom-thin silicon chips power much of the world's technology. When the company couldn't keep up with resurgent consumer demand in 2021, all things digital suddenly became a lot more expensive, and global supply chains across almost every industry were disrupted.

The increasingly tangled web of global supply chains was but one of the themes of a webinar that Investec recently hosted with the Deputy Editor of The Economist, Tom Standage, addressing the major global trends likely to shape the world in 2022.

In his introduction, host Philip Shaw, Chief Economist of Investec UK, noted that "second-hand car prices are up 20% year-on-year in the UK. That's mostly due to a shortage of chips needed to make new cars."

To be sure, TSMC is going great guns. It plans to spend $100 billion over the next three years to increase production capacity. That should help to moderate electronic goods prices. Provided, of course, that China doesn't carry out its threat to annex Taiwan.

Now read on and be sure to watch this essential primer for the year ahead. 

Sign up to the Focus newsletter for regular insights from Investec experts.
The techlash, climate crunch, and a battle between democracy and autocracy. 
Tom Standage, Deputy Editor of The Economist and Editor of the annual "The World Ahead" series, shares his top 10 predictions for what will shape the global economy in 2022.


Tom Standage's top 10 predictions for 2022
Mine is better than yours
Democracy is the worst form of government – except for all the others. That Churchill maxim will be rigorously tested in 2022.

The US mid-term elections, sure to be fractious, will stand juxtaposed against China's Party Congress, where Xi Jinping will reassume power by diktat of a handful of party officials.
The Asian powerhouse will shake its collective head at the inability of American politicians to get things done, while the juggernaut of the West will chastise the unsustainable character of autocratic regimes that suppress individual freedoms.

"People are worried not just about whether democracy works or not, or whether its survival is under threat. It's about showing that democracy is superior," said Standage during his opening remarks.   

As the pandemic headlines subside, expect the rivalry between the US and China to reignite, fanned by disparate philosophies on how to run a country and what sort of society we should aspire to live in.

The road to endemic
Vaccines are lowering Covid-19 related deaths and hospitalisations. In addition, 2022 will see the arrival of more effective, second-generation jabs, as well as pill-form antiviral treatments from Merck and Pfizer.

In many countries, Covid-19 is on the way to becoming a non-life threatening, treatable disease. But the emergence of the Omicron variant is both a risk and a cautionary tale.

With lower vaccination rates and scarce healthcare, poorer countries may serve as hotbeds for mutations and new variants, even though they can ill afford it. That outcome wouldn't be novel.

"Think of a disease like malaria, a minor inconvenience to people from the rich world. Maybe they pick it up on holiday, they take a few pills, and it goes away. Meanwhile, the disease kills millions of people every year in poorer countries. That's a reflection of inequalities in income and healthcare systems," cautioned Standage.

Inflation in transit
Few factors have the potential to shape 2022 like the path of global inflation. The prevailing view is that the current uptick in prices is due largely to a surge of pent-up demand as economies rebound, combined with supply shortages while capacity that was mothballed during lockdowns is reinstated. But if inflation proves more permanent than transitory, interest rates hikes will follow, potentially throwing markets into turmoil.

There are however early signs that global supply chains have found some grease. The lead times for semiconductors look to have peaked, as do shipping costs. Energy prices, however, remain elevated.

Perhaps the biggest threat to the transitory hypothesis is the legitimacy of The Great Resignation. If labour market shortages persist because people have left the workforce for good, then higher wages seem inevitable, with knock-on price effects across the board. Investec's Shaw acknowledged the risk but tempered it: "Our working assumption is that labour market dynamics are not going through a permanent shift. We saw participation rates fall in the US during the global financial crisis, which was followed by a slow but steady recovery."
Global macroeconomic outlook 2022
Investec UK Chief Economist Phil Shaw gives an overview of his team's latest report: The Outlook for 2022, Transit to new normal but risk of delays.
What do you mean by hybrid?
"Bosses generally have nicer offices and they like being there because they get to tell everyone what to. Workers are less keen on the idea, so there's a disparity there," quipped Standage, framing his view on the future of work.

The hybrid working model seems to be the consensus for 2022, but there's almost no alignment on what 'hybrid' looks like. Somewhat ironically, that uncertainty creates the potential for workplaces to become more inequitable than they were pre-pandemic.

At the heart of that threat is visibility in the office. Not everyone will chose to work from home, but those who do may find themselves marginalised through their physical absence. More worryingly, it's those who previously faced prejudice – single working mothers, for example – who are keenest to stay home.

If not designed purposefully and with care, hybrid working models could undo progress on closing gender pay gaps, inclusion and diversity.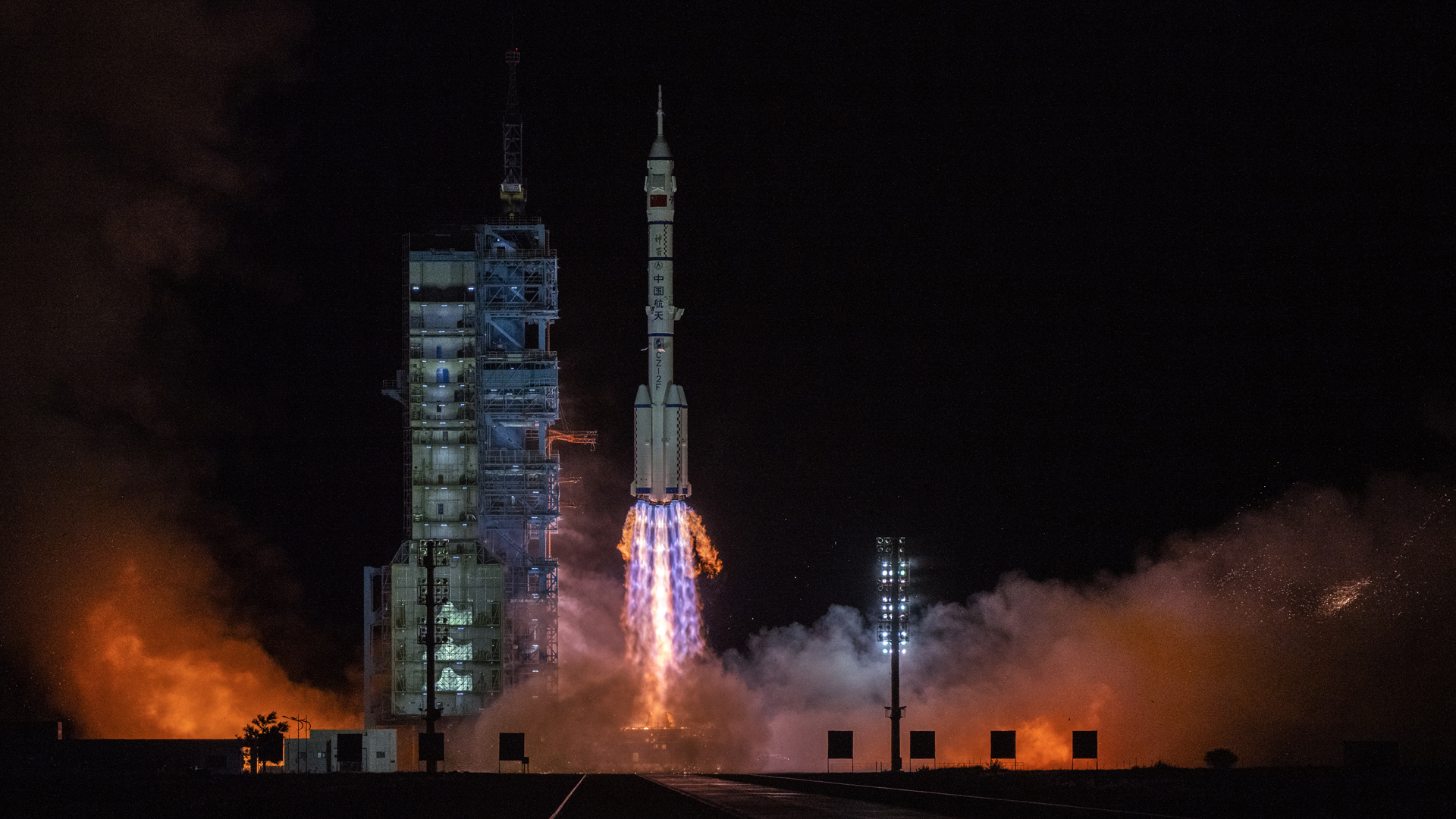 Reigning on the tech parade
There are few things that US Democrats and Republicans agree on, other than that China is wrong on almost everything. Yet one gets the sense that both camps felt a grudging admiration for the way President Xi Jinping put Alibaba's Jack Ma back in his box when he got a little too ambitious.
The sweeping regulations imposed by the Chinese government on their tech industry look to have both altruistic and ulterior motives. Many parents with screen-addicted kids would agree that restricting gaming platforms is not an entirely bad idea; nor is making online learning content more affordable. But halting IPOs and banning celebrities from social media platforms seems a ham-fisted way to go about it.

If the president gets his way, Chinese tech firms will be spending more time on developing AI, quantum computing and robotics capabilities than on consumer tech and online shopping. Can their hands be forced? Standage has his doubts.

"If you look at the numbers, you can see start-up funding in the US has shot up, while in China it's trending down. We think the regulation is likely to stifle economic dynamism, hamper innovation, and reduce entrepreneurism."

Either way, US politicians will be keen to show that they, too, have the muscle to reign in their swashbuckling tech CEOs, particularly as the negative aspects of ubiquitous platforms like Facebook continue to draw louder criticism.
Domesticating crypto
As cryptocurrencies edge towards mainstream adoption, the decentralisation of money is becoming a realistic threat to the monopoly that central banks hold on money supply. We can therefore expect to see more central banks issuing their own digital currencies as a way of mitigating this risk.  

"The supporters of radical new technologies always say it's going to change everything. Then it gets domesticated, and some compromise is found between the old way and new way of doing things," explained Standage.

In the same breath he notes that domestication isn't all bad. "Napster was an illegal jukebox in the sky. Now we have Spotify."

Energy crunches
The challenges of the transition to clean energy were laid bare when decommissioned coal-fired power stations were rebooted in the very same month that the COP26 conference was held.

In ragged pursuit of net zero, many countries will take their foot off the fossil fuel pedal prematurely, causing climate-led energy crunches. Standage is clear on what must be done to avert these crises of power.

"We need to be spending about $5 trillion a year globally on new energy infrastructure in order to reach net zero by 2050 and we're only spending about half as much. The answer to both of these problems, the short-term energy crunches and the long-term problem of climate change, is to invest more money in energy infrastructure."

Even if the required investment happens, collaboration between China and the US is necessary to stem the flow of greenhouse gases. That looks unlikely given the potential for Sino-US tension in 2022. 
The Economist's Tom Standage and Investec's Phil Shaw answer questions from the audience in this Investec webinar.
Business travel on a permanent furlough
911 and the global financial crisis permanently reduced the number of business travellers. The pandemic and its gaggle of videoconferencing offspring will likely do the same, to an even greater extent.

That's good for the planet but bad for tourists. Standage explains:

"Tourists have historically had their flights and hotel stays subsidised by high-spending business travellers. So we could be witnessing a reshaping of tourism economics."

Leisure travel has proven resilient through previous crises. But the industry will need to innovate to make sure it doesn't become the exclusive preserve of the ultra-wealthy. 

The sky's the limit no longer
On the topic of the ultra-wealthy, we can expect 2022 to be the first year in which paying passengers outnumber the government employees visiting space. Space tourism, it seems, isn't suffering the strictures of its earth-bound cousin.

That is not to say that governments have lost interest in space.

"In addition to the terrific rivalry between private space companies, we've got the more traditional superpower competition. China wants to finish its space station next year which will be permanently crewed. India is sending another lunar probe to the moon after the last one crashed. And we've also got this race to make films in space, which, to Tom Cruise's dismay, the Russians look likely to win."

Whoever's floating around up there towards the back end of 2022 should keep an eye peeled for the space probe that NASA plans to crash into an asteroid to see how difficult it would be to stop a sizeable space rock from hitting earth.

Tricky sponsorship
Being a sponsor of a major sporting event is fraught with complexity. Companies spend vast sums of money so that consumers associate their brands with the best athletes in the world. But they also risk being associated with PR nightmares masquerading as host countries.

Are sponsors of the coming Winter Olympics unfazed by China's human rights record? Do brands associated with the Qatar 2022 Football World Cup care about the treatment of foreign labourers and criminalisation of homosexuality in that country?

"We aren't going to see national teams actually pulling out of these contests. I think we're just going to see a lot of protests and noise around the edge, particularly directed at the sponsors," says Standage.

One thing's for sure: anyone looking forward to a nice, quiet year after the turbulence of the decade so far should recalibrate their expectations.
Listen to the Possibilities 2022 podcast
Jeremy Maggs sat down with five of Investec's thought leaders for the No Ordinary Wednesday podcast to press them for the single opportunity in 2022 that excites them most.
Read more from Investec Focus' Possibilities insights series