Global Investment View
Quarterly risk reports from Investec's Global Investment Strategy Group
The Global Investment View distils the thinking of the
Global Investment Strategy Group (GISG)
that brings together the insights of Investec Wealth & Investment's professionals in the UK, South Africa and Switzerland. The Group meets quarterly to map out our outlook over the following 18 months, setting a risk budget and identifying some of the potential icebergs that lie in the global investor's path. 
Download the latest Global Investment View for Q3 2020
Learn more about the remarkable people who make up the Global Investment Strategy Group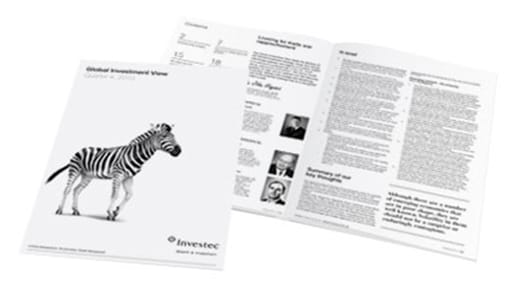 Read the Global Investment View for Q2 2020
A modest tilt towards more risk; long-term earning power of the global economy recognised, says Investec's Global Investment Strategy Group.

Receive Focus insights straight to your inbox