Listen to podcast: Investing in art?
"You've got to buy what you like, first and foremost and yes you can be influenced by galleries and by what you read, but at the end of the day, you've got to live with it."
Subscribe to Investec Focus Radio SA
As volatility continues to characterise global markets, investors are increasingly considering safe-haven assets. While gold remains the favoured asset in this regard, there are other assets that also offer a store of value and now feature prominently in discussions around wealth creation and preservation.
Art, for instance, has become a popular topic among astute investors of late. Much of this interest is attributable to the record-breaking prices a number of pieces recently fetched at auction. 

Art made headlines globally in 2017 and 2018 when Leonardo Da Vinci's "Salvator Mundi" painting sold for a record $450 million in 2017, and the David Hockney painting, "Portrait of an Artist (Pool with Two Figures)" sold for $90 million at a Christie's auction in November 2018, setting a new record for a living artist. These records have helped to raise art's profile as an investment option quite considerably.

Emerging South African artists

Among South African artists, works that have performed well include those by Irma Stern, J.H. Pierneef, Alexis Preller, Edoardo Villa and Robert Hodgins. We are, however, witnessing a shift in preferences that mirrors global trends. As the profile and fetching price of internationally-renowned contemporary artists like Banksy skyrocket, the profiles of young, contemporary local artists have also risen.

And they're growing in both prominence and performance at auctions in the space. We saw record prices at just about every local auction in 2018. Whether that was because of a lousy stock market and a tough economy, or in spite of these factors, art investing has seen a resurgence.

Investing in art? Follow your heart

While this has been beneficial for artists, investors have also benefitted. But buying art only as an investment can be tricky. As such, when considered purely as an asset class in its own right, an investor should hold 5-10 per cent of their portfolio in alternative assets which could include art.

It can also be tempting for investors to speculate on what type of art will yield the best returns given the variety of options available, such as sculptures, paintings and sketches. However, unless you're an art expert, it's folly to try and pick a category, or even an individual piece that will deliver a specific yield.

Read more: Ars longa, vita brevis – but what about the returns?

Also, while art has performed exceptionally well on average and in general has been a good asset class, investors have experienced variable outcomes. For instance, someone who bought the right piece may have realised a good return, whereas the wrong piece in the same genre might not have done as well.

However, if investment returns are your primary incentive to invest in art, then I believe that you're missing the point. I've never looked at art purely from an investment perspective. I think art is primarily about the appreciation of beauty, which I aim to combine with my desire to create long-term wealth. In essence, art is an opportunity to have fun and feed a passion, with the potential to make a return down the line, which if you happen to get it right is a huge bonus.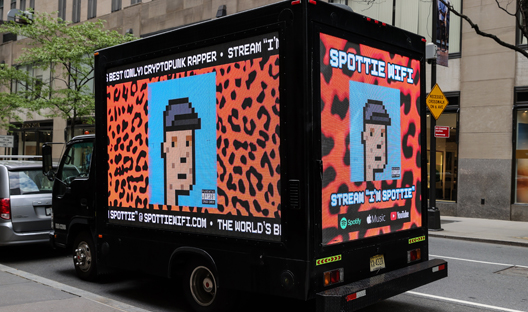 Read more: Why the NFT artwork bubble burst
In the heady days of the NFT craze that reached a climax in 2021, jpegs were selling for the same price as an original Van Gogh, and a cat meme was worth more than a Boeing. However, following the fall in the value of crptocurrency, the Non-Fungible Tokens (NFTs) bubble burst and in 2023 the much-hyped new way of buying and selling digital artwork seems like a distant memory.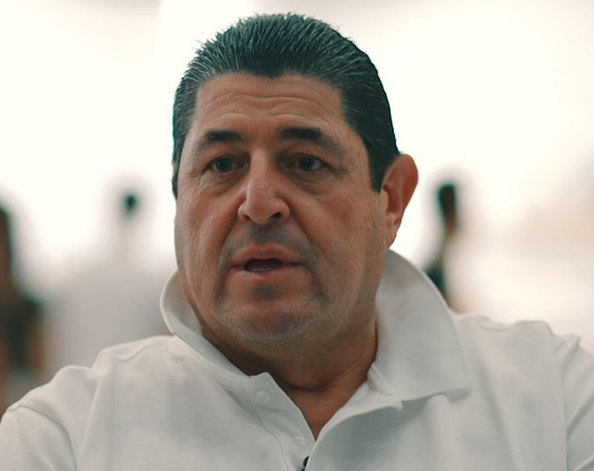 Jonathan Bloch, Investec Wealth & Investment
An investor should hold 5-10 per cent of their portfolio in alternative assets which could include art.
While selecting the best piece or pieces is part of the challenge, I believe the fundamental factor that should underpin all art investment decisions is whether or not you like the piece and will enjoy it.
With these criteria established you can focus on eliminating some of the risks. After all, investors tend to hold a piece of art for 27 years on average. Art is also an illiquid asset, like private equity and venture capital investments, which is an important factor to take into account before investing.

Investors should also consider the extrinsic value of art collecting – the opportunities to meet and engage with really wonderful and amazing people during your art journey as you attend events such as the Investec Art Fair. It's all part of the experience, which can make art collecting so extremely enriching, both from a financial and a personal perspective.

This is why Investec has partnered with the Cape Town Art Fair. More than merely offering our clients an opportunity to invest in valuable artworks, we want to connect and engage over our shared passion for art during this iconic three-day event and be there as a partner on their journey. 

Watch video: Passion investments, art and capital creation
Jonathan Bloch talks about art as an investment at the 2018 Investec Cape Town Art Fair
Jonathan Bloch talks about art as an investment at the 2018 Investec Cape Town Art Fair