Like any other endeavour or passion, investing (whether in shares or alternative assets like art) rewards those who take the time to get to understand the field. After all, the costs of getting it wrong can be substantial.

When it comes to art however, many will argue that the aim is not necessarily to realise a profit over time, as one does with a share. There's the intangible stuff as well – the enjoyment of having an interesting piece in our lounge, showing it to friends or even of lending it to a gallery or museum for an exhibition. 

This maybe misses the point. The enjoyment is part of the return on investment after all, what we might call an 'intangible dividend'. 

On either measure, many art collectors and investors have been able to turn their passion into a profitable pursuit. Are there lessons then, that can be applied to the more traditional investment fields and vice versa? In other words, can investing imitate art?
READ MORE: How good is art as an investment?

We asked two portfolio managers at Investec Wealth & Investment who, in addition to being passionate about the markets, also have a passion for art. Both Tristanne Farrell and Bradley Seaward, from the Investec Cape Town office, devote a lot of their spare time to visiting galleries and building up their fledgling collections. 

"There's no question there are parallels between the two fields and lessons that can be applied to both," says Farrell.
 
"Probably the most important is that knowledge is power – the more you know the better you are at it." 
Farrell says she spends a lot of time researching art and investments. "I read a lot of art books, on industry and artists I am curious about. And I spend some time going to galleries and meeting the artists and gallery owners behind them. It's a similar story with investing."

Seaward agrees. "Reading and seeing as much as possible and developing an eye for what you like as well as staying on top of what is new to the art market (as well as investing), is key," he says. 
 
"By visiting art fairs, museums and foundations, and looking through books and catalogues you can build up your knowledge base, just as you build up a knowledge base by reading up on shares, going to company presentations and so on."
READ MORE: How to start an art collection
So what are some of the lessons that can be applied equally to investing in art and investing in shares? We list a few of them below: 

Pick a trusted adviser – when buying from galleries, if you do not feel like you have the necessary skills or eye for art, consult a trusted adviser to build your collection, says Seaward. "It's not that different from having a wealth manager guide you through your investment decisions." 

You're never too old to learn – the beauty of art is that it frequently challenges existing perceptions. Similarly, new industries and technologies can change the investment environment. "It's good to keep abreast of change and challenge old ideas," says Seaward. 

Be well informed – as a collector you need to expose yourself to as many forms of art through history as possible. Similarly, you should keep abreast of financial literature and understand institutional memory in markets (such as comparing market cycles with previous cycles). 

Learn from people with a different perspective – "In investing we talk about value vs growth investing, or momentum vs contrarian investing. In art it could be surrealism vs abstract or contemporary vs masters," says Seaward. "Each offers its own insights."

At the same time, find a style that works for you – no movement or style is intrinsically better than the others, but you'll generally do better when you follow one that resonates with you and your personality. "Buy what you love, not because everyone else is buying a specific artist," says Farell. 

You don't get it right every time – we know that great fund managers don't get every call right, just as great artists don't always make great works. 

Diversify – concentration can be a wonderful thing when it works, but if a stock disappoints it can be painful to your balance sheet. Similarly, a previously excellent artist may not be as popular or good later. "This is why we pick trusted advisers to help us decide!" says Seaward. 

Making a bad call isn't the end of the world – if the share doesn't perform, it's best to sell and move on and take the lessons on board. It's the same for a work of art. 

Most of all remember that there are real people behind art, shares or unit trusts – business owners, managers, staff, fund managers, analysts and artists. Understanding them and what makes them tick will often give you the insights you need to make an informed decision.
LISTEN TO PODCAST: Investing in art - it's more than just a numbers game
About the author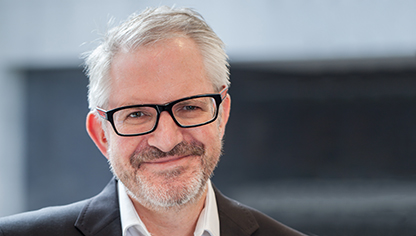 Patrick Lawlor
Editor
Patrick writes and edits content for Investec Wealth & Investment, and Corporate and Institutional Banking, including editing the Daily View, Monthly View, and One Magazine - an online publication for Investec's Wealth clients. Patrick was a financial journalist for many years for publications such as Financial Mail, Finweek, and Business Report. He holds a BA and a PDM (Bus.Admin.) both from Wits University.
Receive Focus insights straight to your inbox