Covid-19 update – global numbers continue to grow, but UK numbers continue to fall.  The global seven-day average number of new infections is currently at 590,000 a day, up 10% week-on-week.
The US is now at 79,000 infections/day, up 53% week-on-week. The EU is at 69,000, flat week-on-week. Japan and Turkey have both seen their number of new infections up over 100% week-on-week. Japan is up to 8,700 infections/day (up 122% week-on-week) and Turkey is at 20,000/day (up 114% week-on-week). The UK is now at 27,000 infections/day, down 34% week-on-week.

The seven-day average in SA is now at 11,300 cases/day, down 6% week-on-week. It should be noted that while the seven-day average in Gauteng continues to decline, there has been a recent material increase in the number of new infections in the Western Cape and the KZN numbers continue to surge. 

28% of the global population has now been vaccinated, up 1% week-on-week.

SA vaccinated 1.2% of its population last week, mildly above the global pace. Europe vaccinated 1.3% of its population last week. The US rate of vaccination continues to pick up, now at 0.9% of its population/week, implying a decline in vaccine hesitancy.

There is further evidence of a decline in vaccine hesitancy in the US. Survey based data show a material decline in vaccine hesitancy in the US and across the globe over the past six months. Several countries are requiring a vaccination for cross border travel but not all vaccines are equal. 

US wages and house prices continue to rise, SA trade surplus surprises on the upside
US GDP misses but is still strong. US GDP in Q2 came out at +6.5% quarter-on-quarter, seasonally adjusted at an annualised rate vs the consensus forecast of +8.4%. It was the second miss in a row but also the second largest quarterly print since 2003. US GDP is now above pre-covid levels.
Over the quarter companies in aggregate ate into inventories again – part of the reason for the miss, but also an indication that companies will need to restock over the coming months. This will be positive for growth but simultaneously will exacerbate any short-term supply chain issues. The decline in inventories accounted for -0.4% of the quarter's 6.5% growth (in Q1 the decline in inventories accounted for -1.6% of the quarters +6.3% growth).

The ratio of inventories to sales in the US is now the lowest in history. Presumably, a large stock rebuild is not far off – or if it is not possible due to supply constraints, we can expect it to affect total sales.

Rebuilding inventories in the current environment is going to be tricky. The post-covid disruption to supply chains is far from resolved. Lead times for microchips continue to grow and shipping costs remain extremely elevated.

Switching back to the growth number, while it was strong, it was well below expectations and continues the recent run of strong-but-disappointing data from the US. The US economic surprise index is now negative, along with the Chinese economic surprise index.
Keeping an eye on US wages. The Fed appears to be primarily waiting for some signs of tightness in the labour market before shifting monetary policy. Those signs are starting to emerge. The employment cost index rose by 2.9% year-on-year in June – this series measures the growth in total compensation (wages + benefits) for US workers and is adjusted to compensate for changes in the composition of the labour force.
The next nonfarm payroll print comes out next Friday. The consensus expectation is for 808,000 jobs to have been added in July, with wages up 3.9% year-on-year.

US house prices continue to surge. The S&P CoreLogic Case-Shiller house price index was up 16.6% year-on-year in May. The Case-Shiller series uses a rolling average to smooth the annual growth rate and high frequency data from Redfin, a US real estate agent, show that prices have been up over 20% year-on-year for the past three months. In effect, we can expect the Case-Shiller series to continue to tick up over the coming months.

Developed market long bond yields continue to move down. The US government 10-year bond yield is currently at 1.22%, down from 1.72% four months ago. The German 10-year bond yield is at -0.46%, down from -0.32% four months ago.

Part of the reason for the decline in US Treasuries has been a decline in net issuance as a result of Treasury accessing its deposits at the Fed. Those deposits are winding down rapidly. They are now sitting at $536bn, down from a peak of $1.8 trillion in July last year. The pre-covid average was around $270bn, so at the current rate of withdrawal, Treasury's balance at the Fed will be back to normal in two months, implying an increase in net bond issuance around that time. On the assumption that tapering will commence not too far after this, there is reason to expect the supply and demand dynamics for Treasuries to shift towards supporting higher bond yields shortly.

Chinese industrial profits remain strong. Chinese industrial profits were up 20% year-on-year in June, after being up 12% year-on-year in June last year.

S&P 500 Q2 earnings update – an extraordinary quarter. So far, 296 constituents of the S&P 500 have reported Q2 earnings. Of the 296, 89% have beaten on the earnings line and 87% have beaten on the revenue line. 84% of revisions last week were to the upside. Q2 earnings are currently expected to be up 90% year-on-year.

So far this quarter, earnings have been 17% above consensus forecasts. This week we have 151 S&P 500 constituents reporting but we can already say with near certainty that this has been an extraordinary quarter for earnings and revenue.

Global commodity prices continue to tick up. The Bloomberg spot commodity price index is now at a decade high and is 5% off the record high set in April 2011.

The SA trade balance surprises on the upside again. Rising commodity prices have been helpful for the SA economy. The trade surplus for June was R58bn, the highest ever and the fifth beat in a row and the 12-month trade balance is now at R472bn.

The rampant rise in the trade balance is not due to a falloff in imports – year-to-date imports are up 19% year-on-year (exports are up 51%). We'll need to wait a month to be able to measure the impact of the KZN/Gauteng unrest and the associated disruption to logistics on the trade balance, but given that it was short-lived any knock to the trade balance will likely be reversed in August given the still strong commodity prices.

The strong trade balance is filtering through to the rest of the economy. Total government revenue in June was R204bn, up 39% relative to June 2019. We'll need to wait until we get the December revenue line to form a precise forecast for the full financial year but given the year-to-date numbers, it looks as if total government revenue will exceed the budget forecast in February by over R200bn.

Finally, we look at the rise of renewables in the US. Last year renewables overtook coal and nuclear in the US, with respect to energy generation. Still a long way to go to catch natural gas (which has been growing itself) but the transition has been remarkable.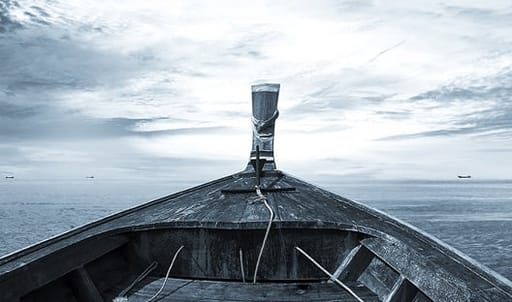 Calendars and indices
Daily indices and upcoming dividend dates and corporate actions supplied by Investec Wealth & Investment.

Get Focus insights straight to your inbox
Watch our Covid-19 webcast series