Sign up to the Focus newsletter for regular insights from Investec experts.
Global growth slows in April, largely due to China. The JPM/IHS world composite Purchasing Managers Index (PMI) dropped to 51 in April, down from 52.7 and now at the lowest level since June 2020.
The Chinese PMI reading cratered to 37.2, the lowest reading since February 2020 as a result of the lockdowns in China. The US PMI reading declined too, down to 56 from 57.5. The EU reading ticked up to 55.8 from 54.8. Nearly all of the countries we track have readings well above 50. Global growth is still looking positive but is likely materially weaker than in March.
Global money supply growth slows. US M2 money supply growth was +9.9% year-on-year in March, down from a peak of +27% in February 2021. Growth in March alone was a mere 0.27%. US money supply growth is declining rapidly. EU money supply growth was +6.1% year-on-year in March and Japan was +1.9%.  
A strong US jobs print, Fed hikes, US dollar strengthens while bonds sell off
Another strong jobs print in the US. April non-farm payrolls came out at +428,000 jobs, in line with the revised estimate for March and above the consensus estimate of +380,000. Non-farm payrolls have surprised on the upside for five of the last six months.
The net result is that total employment in the US is 0.8% below the pre-covid peak. Based on the trend over the past 12 months, the US will get back to pre-covid levels of employment by June this year.
The US now has 11.5 million jobs on offer while only 5.9 million people are actively seeking work. The ratio of unemployed people to job openings is the lowest on record.
The labour market remains tight, especially at the low end. Average wages were up 5.5% year-on-year while restaurant workers' wages were up 16.4% year-on-year.
The employment cost index was up 1.4% quarter-on-quarter in Q1, the highest reading in at least 20 years and well above the consensus forecast of +1.1%.
Year-on-year the employment cost index is up 4.5%, the highest reading in at least 20 years.
Fed hikes by 50bps. Last week the Fed hiked by 50bps (0.5 of a percentage point), in line with expectations. The Fed also indicated that it will be reducing the size of its Treasury holdings by US$30bn/month starting from 1 June.  The Fed's balance sheet is currently sitting at US$9 trillion.
The post-meeting press conference hinted at a more dovish set of hikes to come than had been widely expected.
At this point, the market is pricing in a 50bp hike at each of the next two meetings, with a 60% chance of a 50bp hike at the meeting after that. In total, the market is pricing in another 165bps (1.65 percentage points) of hikes by February next year.
Meanwhile, there are increasing signs that inflation has peaked. Used car prices were down 1% in April, the third decline in a row. While used car prices are still up 14% year-on-year, they are down 6.4% from their high. 
Global container prices continue to decline. Average shipping costs across the globe are now down 25% off their high (although still up 44% year-on-year).
The US March CPI print comes out on Wednesday, and the consensus forecast is for inflation to have dropped to 8.1% from 8.5%. 
The US dollar is at its strongest in five years. Heightened levels of risk aversion and the prospect of US growth materially exceeding EU growth has seen the trade-weighted dollar strengthen materially.
Nearly every major currency weakened against the US dollar, with commodity-based currencies leading the charge.
With the strong dollar has come a record trade deficit for the US. The US economy is providing meaningful stimulus for the rest of the globe but it is hard to see how the dollar can remain this strong for long.
US equities take some pain, but the real story is bonds.  The past week has seen an abnormally high level of market volatility. However, the total drawdown in US equities so far has not been too exceptional by historical standards. From 1953 through to now there have been 18 drawdowns of US equities greater than 10%.
When associated with a recession, drawdowns greater than 10% have taken 338 days to bottom, with an average drawdown of 34%. Without a recession, the number of weekdays to bottom is 119, with an average drawdown of 20%. So far the drawdown of the S&P 500 has been 14% over 86 weekdays. At this point, we do not expect the US to be going into recession soon.
After the pullback, the US market is on a forward price/earnings ratio (P/E) of 18, an 8% premium to the 15-year median. Europe is on a 12-month forward P/E of 13, a 13% discount to the 15-year median and emerging markets are on a 12m forward P/E of 11, a 9% discount to the 15-year median.
US Treasury market volatility is at the highest level since the Global Financial Crisis, and the bond market drawdown has been massive. A portfolio of US Treasuries would be down 13% off its high, by far the largest drawdown in US fixed income in the past 50 years.
Credit hasn't been spared either. As an example, Apple's 2060 bonds are down 29% year-to-date, while Apple shares are down 14%.
With higher yields, other speculative investments have cratered. The Refinitiv venture capital index is down 53% off its highs.
The US reporting season has been better than expected. 87% of S&P 500 constituents have so far reported Q1 earnings and of those, 79% have beaten on the bottom line. The average beat was 4.9%. Total earnings growth is tracking to be +9% year-on-year (3.1% if energy is removed). However, while earnings have been stronger than expected, the market has not been materially rewarding beats while misses have been more punished than normal.
S&P constituents with more than 50% of revenue outside of the US have seen much stronger earnings growth than those based in the US.
The 12-month forward P/E for the S&P 500 is now at 17.6, below the five-year average of 18.6, but above the 25-year average of 16.5.
SA's trade balance surprises on the upside again. The March trade balance was at R46bn, the highest reading since June last year and the 23rd positive reading in a row. The rolling 12-month trade balance is now at R415bn.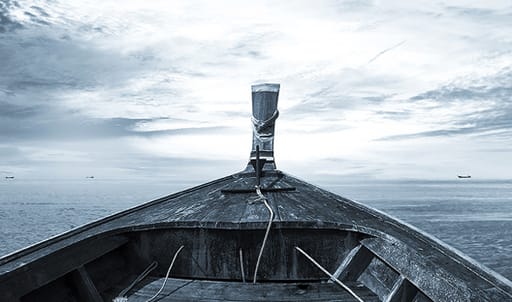 Calendars and indices
Daily indices and upcoming dividend dates and corporate actions supplied by Investec Wealth & Investment.

Get Focus insights straight to your inbox
Watch our Covid-19 webcast series