Sign up to the Focus newsletter for regular insights from Investec experts.
Rising evidence of global recession – how do markets typically perform?
Global growth is stalling. The Bloomberg Economics Global GDP tracker, which is based on seven high frequency underlying indices, just hit 0%. Besides during the Covid period, it has been a pretty good indicator of global GDP growth. In short, there is growing evidence that we are currently in a global recession.
Analysts are increasingly concerned about growth next year too. Growth forecasts have fallen as inflation forecasts have picked up. Consensus now expects just 0.9% growth from the US next year and 0.2% from Europe.
The changes to forecasts for real GDP and inflation have nearly offset each other – implying very stable forecasts for nominal GDP despite the prospect of a material slowdown in real GDP growth. The implication being that company top line growth, and government revenue growth, is likely to still be around 5% despite a material slowdown in global GDP.
How do markets perform during recessions? So far, the S&P 500 is down 23% from its peak and it has been 182 weekdays since the last peak.
The average drawdown during a recession is 34% - although it is worth noting that there is a large dispersion of returns during recessions.
On average it takes around 340 weekdays for the US market to bottom if the decline is associated with a recession.  That would imply around eight months to go to the bottom if the current market cycle follows the average.
There's probably not much value in being too precise but given that we are pencilling in a recession for the US, that implies another +/- 10% pullback over the coming six months. 
Despite slowing growth, rates are being raised even as signs point to inflation rolling over
Central banks hike. Despite the raft of data pointing to a global slowdown, and the potential for inflation to decline materially, several central banks hiked rates last week. The Fed hiked by 75bps taking the upper bound of the Fed funds rate to 3.25%, the highest rate since 2007.
So far it has been the steepest set of increases in 40 years, with more still expected to come. The market is pricing the Fed funds rate to get to 4.75% by May next year.
The Fed is guiding that it will be aggressive too. Based on the dot plots, 12 out of 19 FOMC members expect the Fed funds rate to be between 4.5% and 5% by the end of 2023.
The BOE and ECB are priced to be aggressive too. The BOE hiked last week to 2.25% despite clear signs of a recession building in the UK. UK rates are priced to get to 5% by March next year.
There is an alternative. The US 10-year inflation-linked bond is now yielding 1.3%, the highest yield since 2011. US Treasuries are at 3.7%, also the highest since 2011.
More signs of inflation rolling over. Outside of Europe, there are clear signs of reducing price pressure on companies.
US PPI inflation in August was 8.7%, down from a peak of 11.7% in March. Japanese inflation was at 9%, down from 9.4% in June. Most impressively, Chinese PPI inflation was all of 2.3% in August, down from a peak of 13.5% in October last year. China will be once again exporting disinflation to the rest of the globe.
German PPI was a complete shocker though. At 45.8% it was well above the consensus forecast of 36.8%. 
In addition to lower PPI prints nearly across the globe, shipping costs continue to tumble. Container shipping costs were down 10% last week alone and are now at the lowest rate since December 2020. Shipping costs are now down 57% year-on-year.
The European gas market is at max storage
A look at the European gas market. Germany has been able to increase gas storage over the past few months back to 2012 levels and current storage is above the 6-year average. Both the UK and Germany are close to max storage, but the UK has much less capacity than Germany.  The net result is that the UK has less than 5% of annual consumption stored while Germany has over 20%. This hasn't changed the prospect of recession though.
SA: slowing inflation means we could be nearing peak of rate hiking cycle
SA inflation declines.  August inflation in SA was 7.6%, in line with the Bloomberg consensus and down from 7.8% in July. At spot prices there is a R1.10 over recovery for the petrol price and we expect a meaningful petrol price cut come the first week of October. Plugging this into our model sees inflation continuing to decline, reaching just over 6% by year end. We expect it to be within the band in May next year and below 5% by July. This is in line with the MPC forecasts.
Despite the material downward revision to the MPC's inflation forecast, authorities hiked by 75bps last week. The market expects much more: it's pricing in another 200bps of increases over the coming year despite the consensus forecast that inflation will continue to decline. That would take short-term real rates at that point to around 400bps, an extremely tight monetary position. It is much more likely that we are nearing the peak of the interest rate cycle in SA. 
Global fiscal tightening as bond issuance normalises
Global government bond issuance normalises. The Covid-related surge in government bond issuance is well behind us. Twelve-month issuance from governments across the globe is back in line with pre-Covid levels. The net result is fiscal tightening as global short rates have been pushed up. Faster nominal GDP growth has seen global debt to GDP actually decline over the past couple of years. 
Disclaimer
Although information has been obtained from sources believed to be reliable,  Investec Wealth & Investment International (Pty) Ltd or its affiliates and/or subsidiaries (collectively "W&I") does not warrant its completeness or accuracy. Opinions and estimates represent W&I's view at the time of going to print and are subject to change without notice. Investments in general and, derivatives, in particular, involve numerous risks, including, among others, market risk, counterparty default risk and liquidity risk. The information contained herein is for information purposes only and readers should not rely on such information as advice in relation to a specific issue without taking financial, banking, investment or other professional advice.  W&I and/or its employees may hold a position in any securities or financial instruments mentioned herein. The information contained in this document does not constitute an offer or solicitation of investment, financial or banking services by W&I . W&I accepts no liability for any loss or damage of whatsoever nature including, but not limited to, loss of profits, goodwill or any type of financial or other pecuniary or direct or special indirect or consequential loss howsoever arising whether in negligence or for breach of contract or other duty as a result of use of the or reliance on the information contained in this document, whether authorised or not.  W&I does not make representation that the information provided is appropriate for use in all jurisdictions or by all investors or other potential clients who are therefore responsible for compliance with their applicable local laws and regulations. This document may not be reproduced in whole or in part or copies circulated without the prior written consent of W&I.
Investec Wealth & Investment International (Pty) Ltd, registration number 1972/008905/07. A member of the JSE Equity, Equity Derivatives, Currency Derivatives, Bond Derivatives and Interest Rate Derivatives Markets. An authorised financial services provider, license number 15886. A registered credit provider, registration number NCRCP262.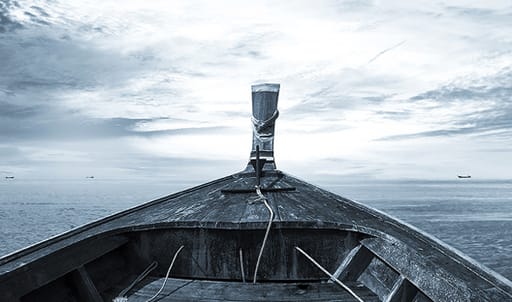 Calendars and indices
Daily indices and upcoming dividend dates and corporate actions supplied by Investec Wealth & Investment.

Get Focus insights straight to your inbox
Watch our Covid-19 webcast series