While London is often regarded as a hotspot for prime property, the pandemic saw a shift in priorities. The desire for more space saw many of our clients purchase homes outside of the capital, including entrepreneurs who wanted to live in a greener location.
Louisa* is the founder of advisory firms based in South Africa and the UK, while her husband Richard* remains a director of one of the ventures. With a hectic schedule, which sees them split their time between the two countries, they approached Investec when they found a stylish property in Weybridge, Surrey. The pair felt the five-bedroom home, which had been built within the last six years, offered the high specification they were looking for within a commuting distance to the city.
"We intend to spend six months a year in the UK and wanted to enjoy countryside-style living at least over the weekends, rather than experiencing the UK purely for living in central London," explains Louisa.
The pair wanted to move quickly to secure the home before the developer received other offers in a competitive market. However, like many entrepreneurs, their financial needs were complex, so they turned to their private banker at Investec – Pooja Naidoo – for help.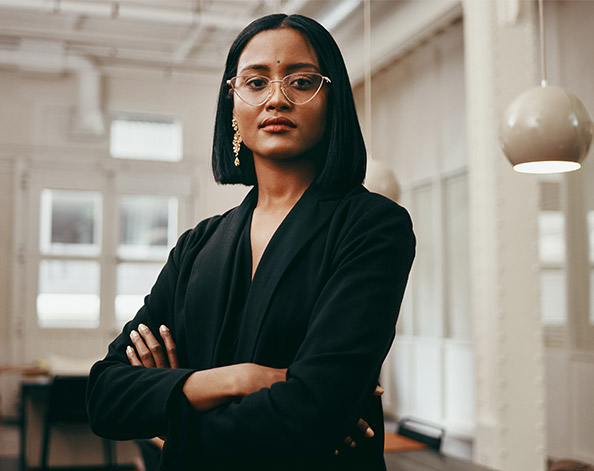 Louisa Parker*,

Investec client
South Africa has restrictions on transferring capital offshore which can make the process long-winded, so we were looking for a high loan to value (LTV) mortgage in GB pound at a relatively low interest rate.
Firstly, they wanted to retain their existing home in Holland Park while they re-evaluated their lifestyle, so they were looking for a lending solution that could span both homes for a period of time. Secondly, they needed a bespoke repayment plan that reflected their complex income structure which included dividends and profit shares.
"South Africa has restrictions on transferring capital offshore which can make the process long-winded, so we were looking for a high LTV mortgage in Sterling at a relatively low interest rate," says Louisa.
The couple had banked with Investec in South Africa and this long-standing relationship made it easier to understand their needs and create a solution. However, Investec teams are aligned to many sectors to help provide this insight.
"We are able to look at their wealth holistically to determine affordability and can consider foreign currency too," explains Pooja. "In this instance, we offered an interest-only mortgage as part of the facility with capital reductions, which would reduce the overall balance and ensure the repayment plan reflected the clients' income patterns."
Louisa was delighted. "I enjoy the hands-on service I receive from Investec," explains Louisa.  "There is always a helpful person at the end of the line."
With the transaction completed and keys in hand, Louisa and her husband intend to move in in June and are busy refurbishing the house ahead of the summer. "The team at Investec are professional and simply understood what needed to be done," adds Louisa. "They made [the process] easy."

*Names have been changed for confidentiality
To find out how we can help you buy a property, get in touch today.
Disclaimer:
YOUR HOME MAY BE REPOSSESSED IF YOU DO NOT KEEP UP REPAYMENTS ON YOUR MORTGAGE. Investec residential mortgages are only available for residential properties in England or Wales and are primarily available to UK residents and subject to eligibility.
FOR MORE QUICK UPDATE INSIGHTS, CLICK ON THE IMAGE BELOW:
Your exclusive with Chris Holdsworth

In this video, Chris discusses the major global macro-economic developments and what it means for South Africa.


Weathering the cost of a volatile climate

You need to protect your home and business against increasingly volatile weather conditions.


Go on the GOAT - Top six travel trends

Now that billions of vaccines have been administered in at least 197 countries, the travel industry is once again opening up.  
More insight from Investec