What first attracted Investec to the Epsom Derby?
In 2009 we became aware the Derby was looking for a sponsor. It is an iconic race known as the 'greatest flat race in the world'. That aligned well with Investec's brand, which is all about being a bank that is out of the ordinary and which supports winners to 'run a different race'.
Some people may think that this partnership simply involves sponsorship and a banner, but there's much more to it than that, isn't there?
Our sponsorships are very much a partnership. So in this case, we work with the Jockey Club to build the position and stature of the Investec Derby festival. That includes creating extra opportunities around the main event, engaging with the audience around the Derby trials, working with the media and the broadcaster. Sponsorship is an excellent way to communicate our brand to an audience who already show a passion and interest in the race.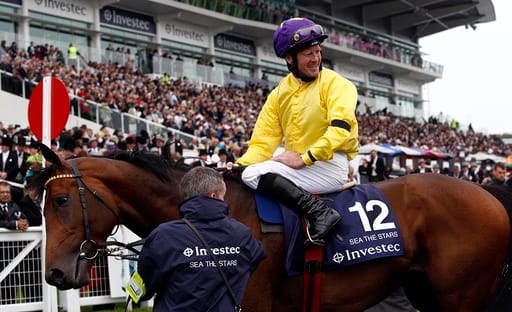 Sea the Stars, ridden by Michael Kinane, won the first Investec Derby in 2009
The Investec Derby is screened to millions worldwide. What do you think it is about the race that has enabled it to keep its appeal?
Derby Day is one of the best attended sporting events in the UK, attracting more than 100,000 people. It is easy to see why it continues to draw the crowds. The race is the ultimate test for a racehorse: one and a half miles of extreme challenge. The gradient and undulations of the course and the challenge that is Tattenham Corner ensure that the Derby is like no other race.
'Our sponsorships are very much a partnership'
It is also a very egalitarian event. From families enjoying the racing in the Hill area to the Queen watching over the racing from the royal box in the Queen's stand, everyone can participate in Derby day.
What changes do you see in the next ten years when it comes to sponsorship?
For us, sponsorship will remain a really important area. It provides unique content opportunities and is an excellent way to associate our brand with audience interest. It also helps to build stature and credibility.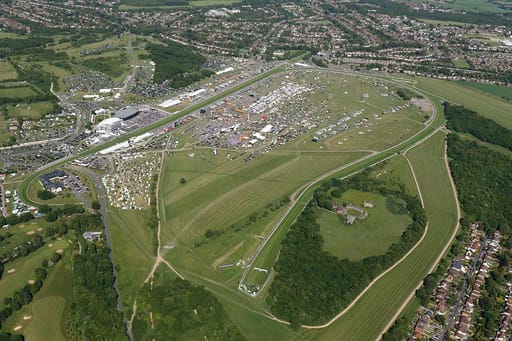 More than 100,000 people attend the Epsom Derby every year, but it is screened to millions worldwide
Of the Investec Derby races you have seen, which was your favourite and why, and have you backed any of the winners?

For me, the most exciting year was the very first year we sponsored the Derby. I was there when Sea the Stars crossed the line to win the race in 2009. The horse also won the 2,000 Guineas and the Arc. That was an amazing year. We had only five weeks from agreeing the sponsorship until the event and the race was the culmination of all of our very hard work.
Winners run a different race