Electric Vehicles: Unlocking the Potential
Insight events bring together industry leaders and advisers and provide guests with updates on industry trends and issues.
Bringing together the wider community to discuss the key drivers and challenges that lie at the heart of this sector. Big topics of discussion included policy, infrastructure, technology and health implications. 

EVs are fundamentally changing the way people think about travel. They also support urgent long-term efforts of the government, commerce and the public to combat air pollution and carbon emissions. Innovation in renewable energy generation, storage and distribution is also accelerating the transition to true zero-emission modes of transport.
We were joined by leading speakers and panel members who shared data and insight on the market and were incredibly passionate and knowledgeable. If you missed it, you can access the insights below. 
The driving force behind the rising trend in electric vehicles
Nelson Phillips, Imperial College's Abu Dhabi Chamber Chair in Innovation and Strategy. (Video: 10 min)
Nelson put EV into a historical context, comparing it to earlier disruptive changes in transportation technology.
Nelson Phillips, Imperial College's Abu Dhabi Chamber Chair in Innovation and Strategy. (Video: 10 min)
Shirley Rodrigues, Deputy Mayor for Environment and Energy
Shirley provided an overview of the health, regulatory and infrastructure-related challenges in the UK capital. (Video: 17 min)
Shirley Rodrigues, Deputy Mayor for Environment and Energy
Shirley provided an overview of the health, regulatory and infrastructure-related challenges in the UK capital. (Video: 17 min)
Professor Stephen T Holgate CBE, FMedSci, MRC Clinical Professor of Immunopharmacology, Faculty of Medicine, University of Southampton
Professor Holgate breaks down the potentially catastrophic risk around air pollution – the world's number one health hazard. (Video: 22 min)
Peter Stephens, Head of UK, External & Government Affairs, Nissan
Peter explains how regulation and consumer appetite are driving mass adoption of EV. (Video: 18 min)
Peter Stephens, Head of UK, External & Government Affairs, Nissan
Peter explains how regulation and consumer appetite are driving mass adoption of EV. (Video: 18 min)
Emma Pinchbeck, Executive Director, RenewableUK
Emma outlines the renewables challenge around Europe and the state of the UK's efforts to implement an energy revolution. (Video: 15 min)
Marc Elliott (Analyst) and Maurice Hochschild (Specialist Projects), Investec
Marc explains the EV investment opportunities in the auto and utility sectors. Maurice talks about how the mass adoption of EVs in the UK, and around the world, is well underway. That's opening 'an extraordinary world of opportunity', as technical, regulatory and supply challenges are being overcome. (Video: 22 min)
Marc Elliott (Analyst) and Maurice Hochschild (Specialist Projects), Investec
Marc explains the EV investment opportunities in the auto and utility sectors. Maurice talks about how the mass adoption of EVs in the UK, and around the world, is well underway. That's opening 'an extraordinary world of opportunity', as technical, regulatory and supply challenges are being overcome. (Video: 22 min)
Nelson Phillips, Chair; Ian Johnston, Engenie; Peter Stephens, Nissan; Graeme Cooper, National Grid; Dominic Phinn, ClientEarth; Jonathan Hampson, Zipcar; Emma Pinchbeck, RenewableUK; Professor Stephen T Holgate. (Video: 42 min)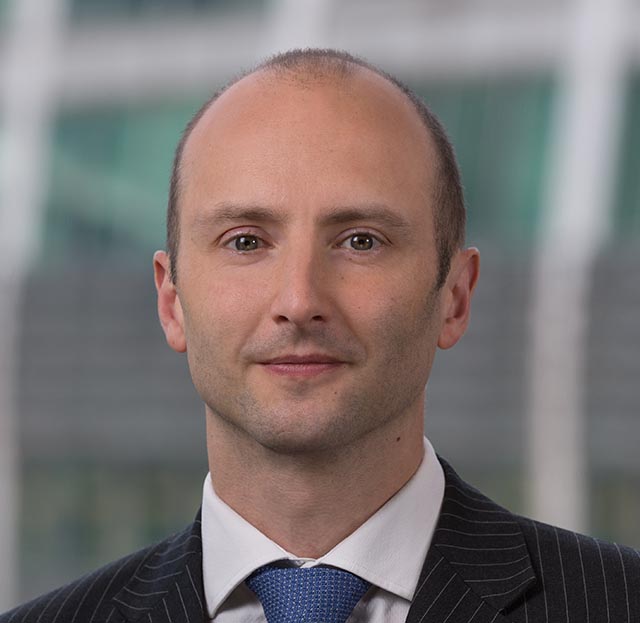 Marc Elliott
Equity Analyst - Energy
Read more on renewable clean energy and air