Four-and-a-half years since the public voted to leave the European Union, the UK and EU agreed a Brexit deal on 24th December 2020. The historic deal, which came into effect on 1st January 2021, sets out a trade agreement and outlines how the relationship will operate in future.
While there are many uncertainties – some aspects of the deal remain a work-in progress  – experts have begun to consider what the Brexit deal may mean for the UK property market, for both domestic and international buyers. 
What does the Brexit deal mean for UK buyers?
Now that the Brexit deal has been done and the threat of no-deal eradicated, experts expect to see even greater confidence in the property market, which was already in a state of good health. "The market can breathe a sigh of relief," says William Scoular, from Investec's Real Estate team. "Uncertainty is never good for those making big financial considerations and generally speaking, buying a house is your single largest financial commitment. Having a significant disruptor, like Brexit, tends to defer financial decisions."
Tom Bill, Head of UK Residential Research at Knight Frank, agrees. "We no longer have the 'ticking clock' of the transition period," Tom says. "To an extent, Brexit had been tuned out by the market because it had been debated for four years, but when there was still uncertainty at the eleventh hour, that was starting to impact people's outlook."
Of course, there are elements of the deal yet to be resolved – including some permissions to operate for financial services firms. The exclusion of financial passporting rights and other measures in the deal could have repercussions for property demand, once a Memorandum of Understanding is outlined in March 2021. "Were we to see large parts of the financial services industry migrate towards the EU then demand for property from high-income professionals would be impacted in some parts of the capital," explains Investec economist Phil Shaw.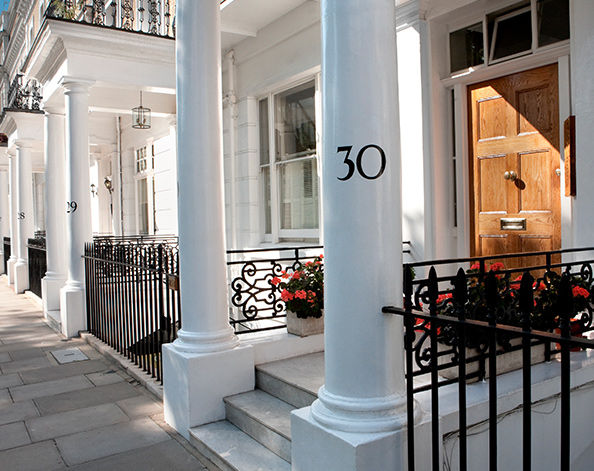 Phil Shaw, chief economist, Investec
In 2020, UK property performed extremely well... as a result of a whole raft of measures supporting the market
UK property buyers and investors should also be aware that Brexit may impact the jobs market. Data modelling from the OBR shows that unemployment under a trade deal could peak at 7.5 per cent. A faltering jobs market – which typically gives rise to a growing number of renters unable to access the property ladder – could create growing demand in the buy-to-let space but weaken demand in the sales market.
Although the UK housing market has yet to show any pronounced ill-effects from rising unemployment over the course of 2020, Investec's Phil Shaw points out that this has been in large part due to Government support measures.
"In 2020, UK property performed extremely well," he says, "but this was overwhelmingly as a result of a whole raft of measures supporting the market such as the furlough scheme and Stamp Duty holiday."
With this in mind, it's impossible to weigh up the impact of Brexit on the housing market without considering the role the pandemic continues to play.
Some experts, including Tom Bill, suggest that house prices are more likely to be impacted by the level of economic recovery from the pandemic, than they are by the Brexit deal. "To some degree the pandemic will blunt the impact to the property market of the Brexit deal taking shape," Tom says.
Phil Shaw agrees: "I'm not convinced Brexit has been a big driver of the housing market in aggregate," he says. "Brexit is just one factor in what's going on in the economy more widely."
Buyers must remember, though, that the current lockdown is not entirely identical to the one in March 2020. This time, the UK housing market is permitted to remain open for business, with viewings and appraisals for sale allowed to take place. For UK buyers looking to move or invest domestically, it is therefore still possible to proceed with purchases that were already underway or planned for 2021. We consider the ramifications of the lockdown and vaccine roll-out in greater detail here.
Clearly, the factors shaping the UK housing landscape remain complex, despite the shot in the arm of having the deal agreed. In these times, lenders who can look holistically at your financial circumstances and offer bespoke solutions can help buyers adapt in unpredictable times.
"At Investec, we build close relationships with our clients," explains William Scoular. "These relationships have never been more important in helping us to offer appropriate lending solutions, as well as support on matters such as FX, and financial planning through Investec Wealth & Investment."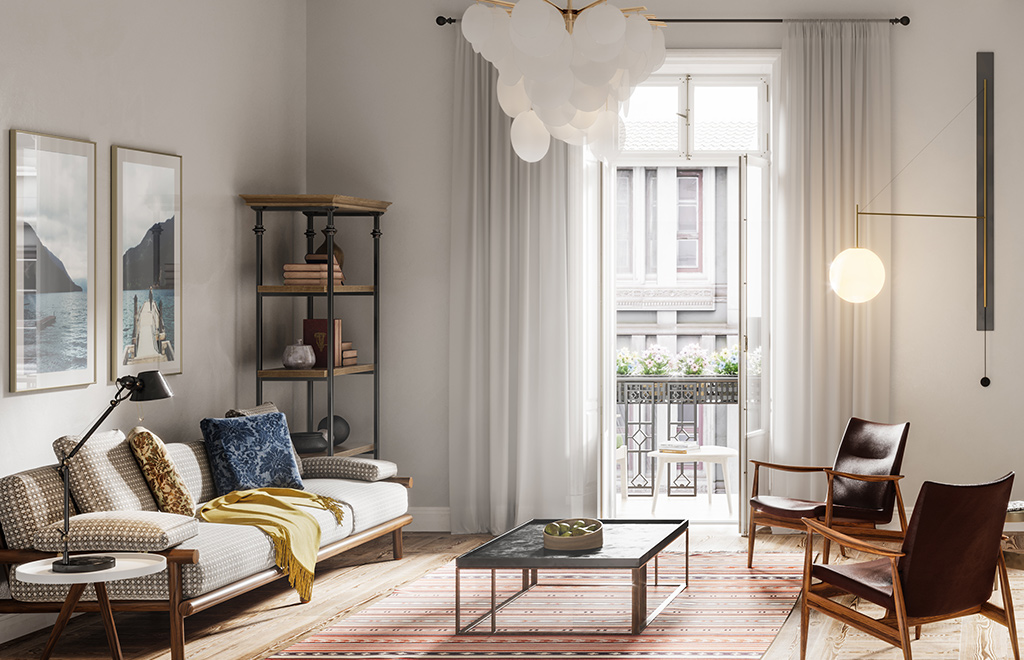 William Scoular, head of Private Client Real Estate Lending, Investec
Reaching a trade agreement with Europe creates certainty, which in turn drives confidence to make capital investments in the UK
What is the impact on international buyers looking to invest in UK property?
When considering the repercussions of the Brexit deal for international buyers, there are a number of additional factors to take into account.
Firstly, potential international buyers should consider the currency markets. Despite the elimination of the threat of no-deal, the response from the pound was less pronounced than many expected.
"Most of the action in the currency markets took place last year as we went through the Brexit negotiation process," explains David Bimpson from Investec's Private Client FX desk. As such, the Sterling/Euro exchange rate remains relatively steady with the pound trading at an average of 1.1095 against the Euro in January 2021, so far.
"Some of our clients receive at least part of their salary or bonus in foreign currency and when there is less movement in the FX market, they will often wait to make event-driven decisions. Buying a house is one of those events and we work closely with clients to understand their plans in advance," says Bimpson.
Secondly, the benefits of buying in the UK should be noted – particularly when considering London's Prime property market. "London is underpinned by a set of evergreen reasons to buy property and that gives the market resilience," says Tom Bill.
"Foreign exchange rates are certainly in the mix, but there are many other reasons people buy here, such as the education and legal systems, the time zone, culture and the UK's relative political stability. These factors fundamentally make London – and the UK more broadly – an attractive place to be."
Therefore, with the trade deal in place, Tom expects to see an influx of capital from international buyers who may previously have been delaying their decision. "If purchasers were holding off in the belief that Brexit wasn't going to get done, now that it has been done that removes the cliff-edge," he says.
William agrees. "Reaching a trade agreement with Europe creates certainty, which in turn drives confidence to make capital investments in the UK."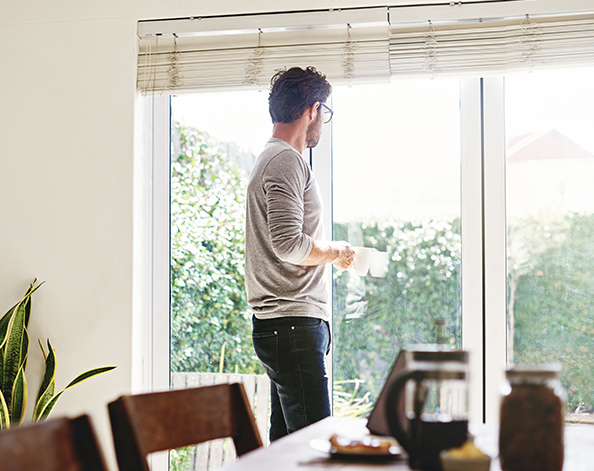 David Bimpson, FX dealer, Investec
It's important that private banking and FX teams are integrated. Our clients speak to us on the Foreign Exchange desk directly so they have personalised support
However, EU citizens must be aware that changes may apply to international borrowers when applying for a mortgage. This requires lenders to clarify their position on whether they are able to lend to EU residents, in line with their legal and regulatory obligations.
Broadly speaking, EU citizens who have lived in the UK for more than five years will now need to apply for settled status, or for pre-settled status if they have lived in the country for less than five years, to demonstrate their right to stay in the UK.
Aside from Brexit, there are other factors which international buyers should account for, including travel restrictions which stymied international activity in the UK market throughout 2020. With speculation growing that the UK will close its borders to prevent the spread of coronavirus, this is a challenge which looks set to continue in early 2021.
The restrictions mean that it is more difficult for those based overseas to view property and make decisions, in spite of the desire to act before a 2% Stamp Duty surcharge comes into effect for international buyers in April. You can read more about the implications of the forthcoming surcharge and coronavirus travel restrictions here.
At Investec, clients who receive a portion of their income in foreign currency need a lender who can navigate complexity. "It's important than private banking and FX teams are integrated. Our clients speak to us on the Foreign Exchange desk directly so they have personalised support," says Bimpson. 
Lastly, buyers need to think about taxation. "Property is generally taxed where it's based, so rental income, capital gains and trading profits arising from UK property are likely to be subject to UK tax," explains Alkesh Shah, an internal tax specialist at Investec.
"Overseas buyers may also face further tax where they are a resident, but this will dependent on the specifics of each transaction. There are other taxes such as VAT, Annual Tax on Enveloped Dwellings (ATED) and Construction Industry Scheme (CIS) amongst others that also need to be considered. It is therefore advisable to seek tax advice before entering into a UK property purchase."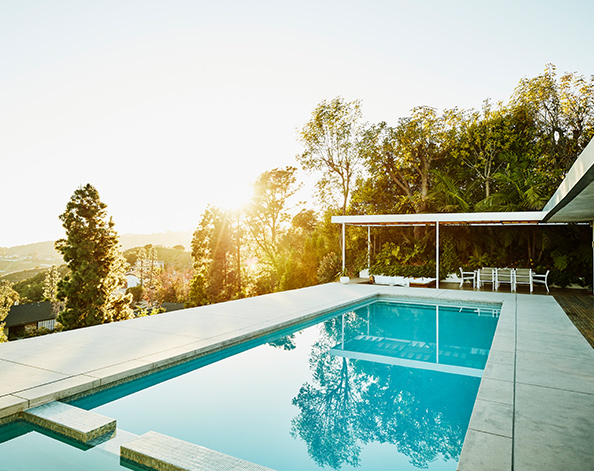 UK visitors are permitted to stay in the EU for 90 days in any 180-day period
if you are considering purchasing – or already own – a property in the EU, it will be important to weigh up the extent to which new regulations will impact your plans
What about British citizens looking to invest overseas?
For those in the UK looking to purchase second homes abroad, travel restrictions applied post-Brexit should be considered. UK citizens are still able to go on holiday or take a business trip to EU countries, but it will not be as straightforward as before, with individuals only permitted to stay in the EU for 90 days in any 180-day period. If you want to stay for longer, you will need a visa. Therefore, if you are considering purchasing – or already own – a property in the EU, it will be important to weigh up the extent to which this new regulation will impact your plans.
That said, the rules are not necessarily prohibitive. "Being able to occupy a property in the EU for 90 out of 180 days will still take you through the summer holidays," notes William Scoular.
Indeed, Savills has stated that new inquiries from Britons interested in buying abroad were up by more than 50% in 2020 compared with the previous year. Meanwhile, demand may spike for countries offering so-called golden visas, such as Portugal which offers residency permits in exchange for a property investment of 500,000 Euros.
When it comes to currency markets, a weaker pound could make overseas purchases seem more expensive. However, David Bimpson notes, currency is seldom the make-or-break factor when investing in property. "If you find a beautiful house in France, for instance, you're going to need to think about your currency – but, ultimately, property purchases are emotive," he says.
Investec could help you
In summary, while a Brexit deal may be good news when it comes to confidence in the UK's property market, the wider economic landscape still holds much uncertainty.
During challenging times, personal service and efficiency are essential. At Investec we offer bespoke lending and FX solutions that take into account our clients' full financial situation.
Disclaimer: This article is for general information purposes only and any reference to Tax should not be used or relied upon as professional advice. It is based on regulations in effect at the time of publication and no liability can be accepted for any errors or omissions, nor for any loss or damage arising from reliance upon any information herein. It is advisable to contact a professional advisor if you need further advice or assistance as the tax implications can vary depending on an individual's personal circumstances and may be subject to change in the future.
If you'd like to talk to us about your financial needs and how Brexit might affect your plans, please get in touch.