Scaling up through the channel: Six secrets to effective channel sales
Channel partners can open doors for tech firms, helping them sell to new clients, new industries and fresh markets. But that doesn't mean entrepreneurs can soft pedal once they've partnered up. These relationships need care.
Half of vendors expect to significantly modify their Channel roster to fulfil their growth ambitions. As well as openness and ease, we discovered vendors should be investing in better online platforms; feedback-oriented R&D; better marketing support for partners; continuous training; and accreditation programmes to help their Channel Partners differentiate themselves.
What are the do's and don'ts of effective channel sales and how should the relationship be monitored and maintained for consistent growth.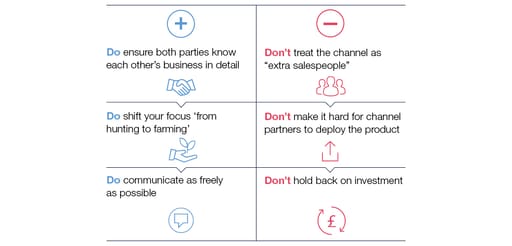 Read about the full findings in our recent report
Read more on channel development