Receive Focus insights straight to your inbox
After loadshedding added to the woes of South Africans at the start of 2021, there is a glimmer of light at the end of the tunnel. In his SONA address, President Ramaphosa said that government would be removing some of the regulatory red tape to allow small-scale businesses to power their own operations on site. He also announced the imminent roll-out of the long-awaited Renewable Energy Independent Power Producers Procurement Programme (REIPPPP) bid window 5 and 6.
The role of an affordable, reliable and accessible power supply in the growth of the economy cannot be underestimated. Fortunately, Eskom's CEO Andre De Ruyter says there will be a substantial reduction in load shedding from September.
However, the President made it clear in his SONA speech that despite the progess being made on the maintenance of ageing Eskom power plants, "without additional capacity, there will be an electricity supply shortfall of between 4,000 and 6,000 megawatts over the next 5 years, as old coal-fired power stations reach their end of life."
It is clear that another model for the provision of electricity is needed. 
Decentralisation of power generation
The President's SONA address was music to the ears of small-scale power producers when he announced that government would be easing the licensing requirements for new embedded generation projects, which he said could "unlock up to 5,000 megawatts of additional capacity and help to ease the impact of load shedding".
Ramaphosa promised that government would be amending Schedule 2 of the Electricity Regulation Act by mid-May to increase the licensing threshold for embedded generation, a move that has been publicly endorsed by De Ruyter.
Currently the licence-exemption cap is set at 1MW. Projects above this size have to obtain a license or register with the National Energy Regulator of South Africa ("NERSA") – a process designed for utility-scale providers.
In January, a Meridian Economics analysis proposed a 50 MW licence-exemption cap for distributed-generation – particularly solar, wind and battery storage projects that generate electricity at or near where it's needed in the residential, commercial, industrial and agricultural sectors.
"Embedded generation should be an attractive proposition for South African corporates, because solar power provides for energy cost saving from day one.  Embedded generation also increases the opportunity set for investments in independent power producers, as well as for local production of related equipment/technology and job creation in the sector," says Andre Wepener, head of Power and Infrastructure Finance at Investec.
1MW
current licence-exemption cap
50MW
proposed licence-exemption cap
Cleaner fuel by 2030?
France and the UK have set stringent deadlines of 2020 and 2025, respectively, to end carbon-based energy reliance, but SA's final Integrated Resource Plan (IRP), gazetted by government on 18 October 2019, still factors in the country's reliance on coal as being 58.8% of its total energy mix by 2030.
Investec's Wepener, however, is encouraged by the fact that the IRP signals a move towards reduced reliance on gas and diesel, an increase in solar PV and wind, and the easing of limitations on embedded generation or 'self-generators'.
"The IRP shows a significant decrease in reliance on carbon-based energy. By 2030, we will see a 32-gigawatt (GW) shift towards cleaner fuel, which includes 24GW of energy from renewal sources," he says.
"8.1 gigawatt-hours (GWh) of gas-fired power generation is expected to be up and running by 2030. Natural gas burns cleaner than coal and, in combination with renewables, ie solar and wind, can compensate for the baseload generation that will be removed from the energy mix as Eskom's existing coal-fired power stations reach the end of their useful lives."
READ MORE: Avoiding a new Malthusian trap – a better future without fossil fuels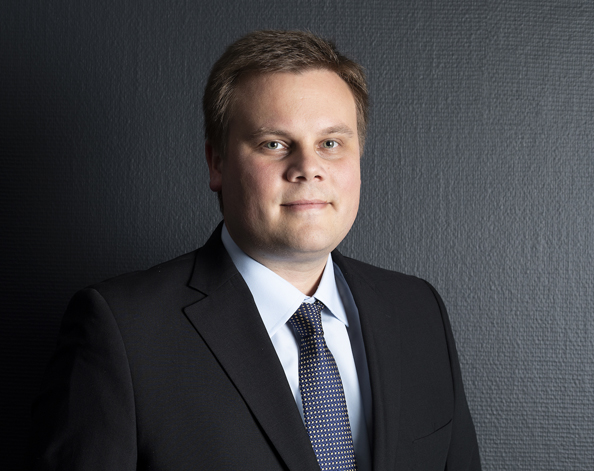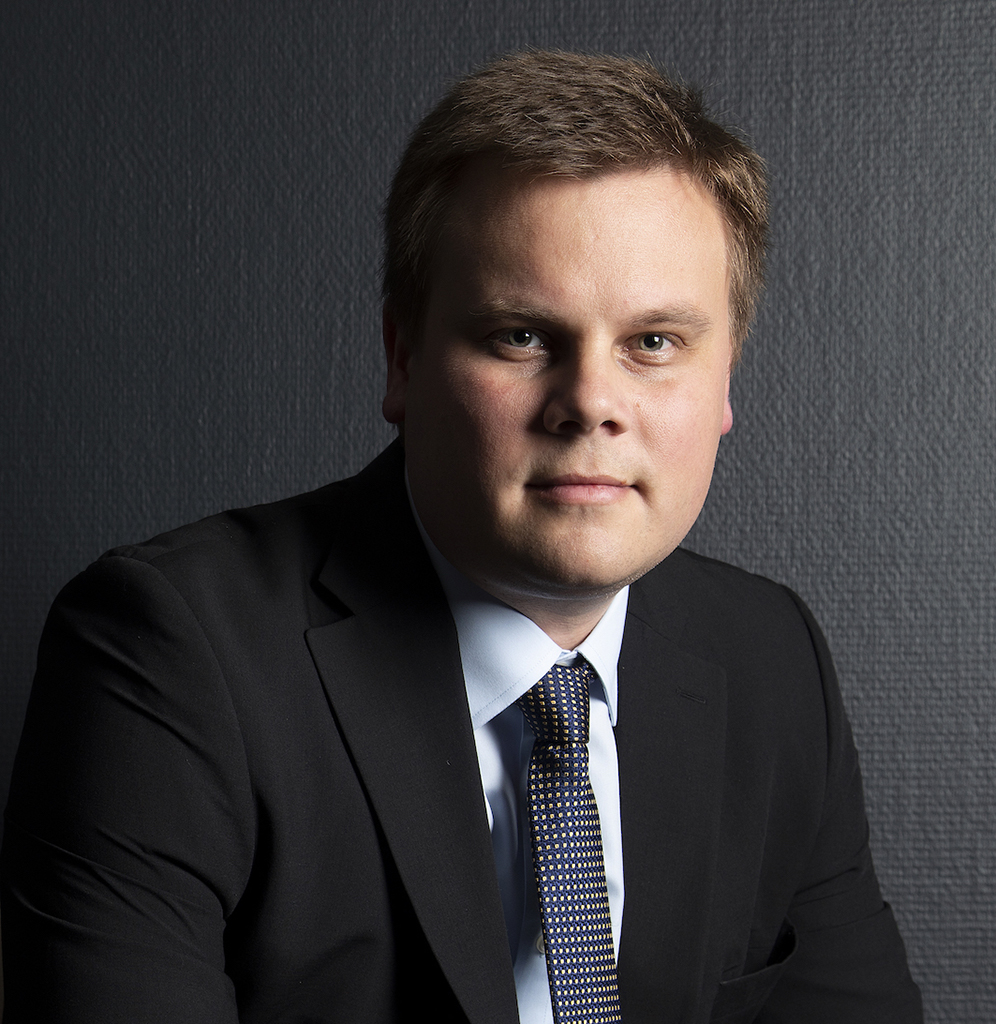 Andre Wepener, head of Power and Infrastructure Finance, Investec
The IRP shows a significant decrease in reliance on carbon-based energy. By 2030, we will see a 32-gigawatt (GW) shift towards cleaner fuel, which includes 24GW of energy from renewal sources.
IRP 2019: Updated SA energy mix by 2030
Concentrated Solar Power (CSP)
A tricky transition
The transition, however, is not a simple one. Coal provides the baseload power to industry, and there are limitations in both wind and solar as alternative energies when it comes to battery storage and consistency (even in sunny SA, the sun doesn't always shine and the wind does not always blow), he explains.
Nevertheless, battery storage innovation is continually improving, and it's in an energy mix that the solution lies. 
"There is a significant difference between us and European countries like the UK and France. They transitioned away from coal decades ago and moved towards gas, which is in abundant supply in the region," he says. SA is better compared with Australia, which has a significant reliance on carbon-based energy because both countries have rich coal resources.
Alternative energies provide solutions to both households and industry, Wepener says. At the lowest level, it could be a combination of solar panels on a roof and battery storage that supplies a household or small business with its energy requirements.
WATCH VIDEO: Here comes the sun
Will renewables cost more?
Wepener cites a study done by Jörg Peters of the University of Passau in Germany. The study looked at the effects of electrification on households in Rwanda, as well as its effects on firms, health centres and schools in that country's rural areas. It found that, contrary to expectations, electrification reduced expenditure on energy.
"The average amount that connected Rwandan households that spent on grid electricity was 1 500 RWF (about $2) a month, after they had replaced traditional energy sources like kerosene and batteries. And they no longer needed to spend money on charging their mobile phones outside their homes. In total, they reduced expenditure on energy by about $2.50, which is the equivalent of about 4% of their total monthly expenditure," the study found.
This is apart from yielding other benefits to households which had done away with torches and wick or hurricane lamps. The study found that thanks to electrification, after-dark study time increased for children; it benefited micro-enterprises like hairdressing shops, small kiosks, bars and restaurants; and, significantly, it gave the community access to information.
The study concluded that because of the relatively low levels of energy consumption in rural areas – a mere 2 kilowatt-hours (kWh) per month, per person – off-grid solutions like solar would make more sense.
The Bokpoort Concentrated Solar Power plant in the Northern Cape can power 101,700 average homes day and night.
A 'virtuous cycle' of price reduction
There has been much debate about whether renewables will cost South Africans more. "There is a lot of political noise about this, but the cost of renewables is coming down," Wepener says.
At a SingularityU Summit in SA, Ramez Naam, Co-Chair for Energy and Environment at Singularity University, talked about how alternative energies were disrupting traditional coal-based energy sources. He said moving towards renewables made sense both economically and morally, as there were significant health risks associated with carbon-based energy.
According to Naam, the more renewable energy is used, the less it costs. Bring innovation into the equation, and the benefits are clear-cut. He calls this a "virtuous circle", with prices of alternative energies coming down and, in the end, having the ability to produce electricity in some countries for as little as 5 to 6 US cents per kilowatt-hour (about 67c in South African currency).
Wepener says the cost has dropped even more in recent rounds of the Renewable Energy Independent Power Producer Programme (REIPPP), where tariffs were bid as low as 60-65c per kilowatt-hour. Consumers in some regions in SA are currently paying as much as R2.20 per kilowatt-hour.
60-65c
REIPPP tariffs per kilowatt-hour
R2.20
Eskom tariff per kilowatt-hour in certain parts of SA
100MW boost for SA electricity grid
South Africa's largest concentrated solar power plant, Kathu, is set to light up 179,000 households and save six million tonnes of CO2 emissions.
South Africa's largest concentrated solar power plant, Kathu, is set to light up 179,000 households and save six million tonnes of CO2 emissions.
Promising use cases
Good news stories abound when it comes to renewables in SA. The Kathu CSP plant in the Northern Cape supplies Eskom with 100MW of power, lighting up 179,000 households, while saving six million tonnes of CO2 emmissions over a 20-year-period.
Another Northen Cape success story is the Bokpoort CSP plant, a greenfield Independent Power Project (IPP), has the largest thermal storage ever adopted for a similar operational size, providing nine hours of storage, and is among the most efficient solar plants in the world.
These will soon no longer be isolated good news stories, says Wepener.
Private sector plays a crucial role in driving renewable investments
Over 600 million people in Sub-Saharan Africa do not have access to electricity. Governments cannot be left to solve such a huge challenge alone, the private sector must play an important role.
To this end, the Investec-backed Revego Africa Energy Fund, which is set to list on the JSE in the first half of 2021, will become an important investor in South African renewable projects, and is looking to raise as much as R1.5 billion rand by April.
Mike Meeser, chief investment officer, Revego Fund Managers, explains: "The Revego Africa Energy Fund provides a means for initial shareholders in renewable projects to exit their investments, and for long-term investors to access this important and growing asset class. The Fund also fulfils a role for developers and long-term investors alike, by ensuring compliance with South African ownership and black economic empowerment codes."
Listen to the Revego podcast series, where experts discuss the future of renewables as an investment theme, and Revego's investment case.
Greenfield projects (projects that don't come with constraints imposed by prior work) are funded by the bank too, says Wepener. So, there is a package of investment opportunities for businesses within the renewable energy space.
Looking towards the future, Wepener says the next 20 years should bring an open and transparent power market. "We see a future where Eskom maintains the grid, and power producers and power consumers can trade power in accordance with their requirements, creating a win-win situation.
"Independent Power Producers (IPPs) will be substantial, private households that produce excess power and can push this back into the grid. The online trading of power, with the combination of IPPs, households and businesses, will mean the cost of electricity will be lower. Consumers and businesses will both benefit. Let the free market drive the process – that's what we hope to see."