Receive Focus insights straight to your inbox
In the latest edition of Investec Focus Talks, Stephen Koseff talks with the Associate Editor of Daily Maverick and Fin24, Ferial Haffajee.

The first female editor of a major newspaper in South Africa, Ferial has played an instrumental role in calling out state capture, defending press freedom and advancing gender equality.

Stephen and Ferial tackle subjects including the scourge of fake news, the relationship between the private sector and the media, and the role of both in the national debate on governance, policy and inclusive economic growth.
LISTEN: Stephen Koseff in conversation with Ferial Haffajee
The two discuss the media's role in exposing Gupta Leaks, CR17 and state capture.
Disclaimer
Investec Focus and its related content is for informational purposes only. The opinions featured on the site are not to be considered as the opinions of Investec and do not constitute financial or other advice. The information presented is subject to completion, revision, verification and amendment.
About the author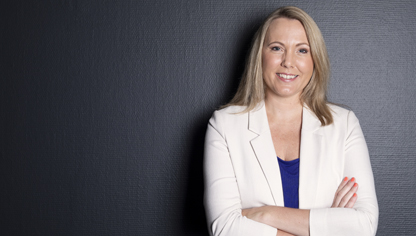 Ingrid Booth
Lead digital content producer
Ingrid Booth is a consumer magazine journalist who made the successful transition to corporate PR and back into digital publishing. As part of Investec's Brand Centre digital content team, her role entails coordinating and producing multi-media content from across the Group for Investec's publishing platform, Focus.
Watch or listen to other Focus Talks