Get Focus insights straight to your inbox
Even after decades of activism the global art market remains dominated by male artists. German painter Gerhard Richter is the world's top-selling living artist, while Andy Warhol and Pablo Picasso are the most widely exhibited. In November 2018 English octogenarian painter David Hockney became the most expensive living artist ever sold at auction when a 1972 pool painting sold for $90.3 million.
For all its rampant growth the global art world still seems to function on 1950s autopilot technology. But changes are afoot, albeit economically not culturally. Reporting on the $63.7 billion global art market in 2018, cultural economist Clare McAndrew highlighted how art fairs and online trading have emerged as meaningful economic trends.
$15.5bn
Global art fair revenue
260
Major global art fairs
Increasing popularity of art fairs
"The rise of art fairs and the evolution of the event-driven market has been the most significant trend for dealers in the last two decades," said McAndrew, who in 2005 founded the research and consulting firm Arts Economics. The company releases an annual market overview, the most recent surveying 2017 data.

There are now 260 major fairs globally, generating $15.5 billion in sales. While fairs in New York, Paris, Miami, London and Basel reign supreme, there has been a noticeable diversification across the continent, with successful fairs held in 2018 in Johannesburg, Lagos, Marrakech and Cape Town.
Last year's edition of the Investec Cape Town Art Fair was notable for having attracted a number of established European dealerships, including Galerija Gregor Podnar, Galleria Minini and Galleria Continua. The pink polar bear in Paris dealer Emmanuel Perrotin's booth was a hit with Instagrammers.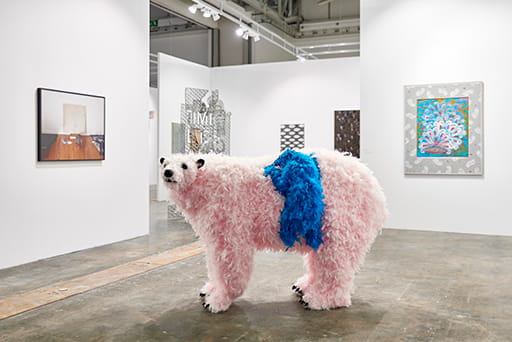 I love my Zizi by Paola Pivi represented by Perrotin Gallery
4%
South America and Africa's contribution to the global art trade
45%
Dealers' turnover earned at art fairs
In Morocco, Touria El Glaoui launched the first African edition of 1-54, a contemporary African art fair held annually in London and New York, in Marrakech's storied La Mamounia hotel. Highlights included Galerie Mikael Andersen's showcase of post-war paintings by pioneering South African abstract artist Ernest Mancoba.
Increase in local galleries attending international fairs
The flourishing of boutique fairs like the Investec Cape Town Art Fair and 1-54 is nonetheless predicated on a sobering statistic. South America and Africa contribute a tiny fraction (less than 4%) to the global trade in art.
In her analysis of the art market McAndrew reported that, on average, dealers annually attend five fairs. There is a sound economic explanation for why South African galleries Blank Projects, Goodman Gallery, SMAC and Stevenson – like their European counterparts – rack up air miles to every other month attend a fair.
Dealers now earn nearly half their turnover (45%) from sales at fairs. This is a globalised average. In South Africa, where tastes in art lean towards the conservative, galleries offering experimental works in non-traditional media have increasingly become reliant on doing business abroad.
The visibility of South African galleries at international fairs is noticeable. Blank Projects, which was founded by Jonathan Garnham and initially operated as not-for-profit, won two awards in 2018 for the best booth, at New York's Armory Show and Frieze London. There is upswing nested in this visibility. Blank artist Cinga Samson, best known for his gothic paintings, has seen his prices rise exponentially.
The cost of exhibiting
Despite their promise, fairs are risky financial ventures offering no guarantee of sales. "Of the last five art fairs we've done only two have been worthwhile," said dealer Michael Stevenson in 2009, when the price of attendance was between R200,000 and R500,000. A decade on and his gallery remains a loyal fair attendee, now also paying significantly more to play.
Even though there's been a noticeable global uptick in sales at fairs in recent years, these gains have been offset by rising costs for dealers to attend fairs (15% in 2017). "It costs between R1.5 and R2 million to show at Frieze and Basel," said Lisa Essers, owner of Goodman Gallery. "Often we make losses at the international fairs, but this is the price of platforming your artists internationally."
One widely discussed attribute of the current art market is the way it privileges galleries with deeper pockets and larger sales volumes. While dealers at the top end of the market (sales over $50 million) saw growth of 10% in 2017, dealers with turnover below $500,000 witnessed a 4% decline in sales. The widening gap between "mega-galleries" and smaller boutique galleries is a point concern globally, and plainly visible in the floor space occupied by competing dealerships at art fairs.
Even though there's been a noticeable global uptick in sales at fairs in recent years, these gains have been offset by rising costs for dealers to attend fairs (15% in 2017). 
"One of the most concerning outcomes of the top-heavy nature of the market in a practical sense is the strain on its infrastructure from the increased pressure on the middle market, as values move to the high end," noted McAndrew.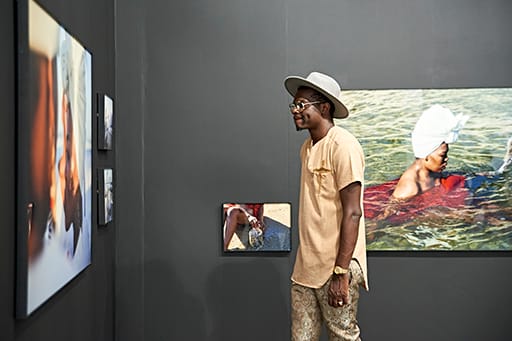 Lhola Amira's works in the SOLO exhibition at the Investec Cape Town Art Fair
The important role art fairs play
Art fairs have over time evolved into more than just robust sales events. In South Africa they have filled the vacuum left by the failure of various corporate-sponsored exhibitions and a brief flirtation with the biennial idea in Johannesburg (1995 and 1997) and Cape Town (2007 and 2009). Local fairs also provide start-up galleries without large resources or track record a worldly outlet to establish their credibility.
In a context where white men still enjoy greater deal flow, art fairs have embraced gentle activism too. Last year's edition of the Investec Cape Town Art Fair included a special section, SOLO, which was dedicated to women artists and highlighted the various socio-political issues women face.
The fair also included specially commissioned projects by women artists Lungiswa Gqunta, Turiya Magadlela and Sethembile Msezane. At Frieze London, Cape Town artist Berni Searle showed prints of her breakthrough performance work Snow White (2001) in a section devoted to pioneering feminist artists.
Still, in a sampling of 85 fairs by McAndrew, male artists accounted for 77% of the total artists represented. Elsewhere, in the auction market, the top-selling artists in the record-breaking $832 million sale of Peggy and David Rockefeller's art collection at Christie's in late 2018 were all men.
South Africa is anomalous in that its most valuable artist is Irma Stern, with fellow expressionist painter Maggie Laubser also routinely performing well at market – but even here male artists rule. For all the economic shifts and trends, the art market's pursuit of true rather than token equality for women artists remains elusive.

About the author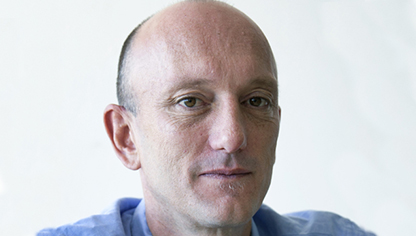 Sean O'Toole
Art journalist
Sean is a Cape Town-based journalist and editor. He's also a contributor to Investec Focus content for the Investec Cape Town Art Fair. He holds separate degrees in English literature, law, and creative writing.