The Investec Derby is often described as the greatest flat race in the world. Winners of the Group 1 event - considered the most prestigious of the five Classics - are remembered in the history books as among the best racehorses and jockeys of their generation.
Both horse and rider must be in peak physical condition. The strength and stamina required to beat a field of the best three-year-old colts and fillies over the 1.5-mile track are phenomenal.
But what often separates the all-time greats from the also-rans is the mental aspects of racing. Jockeys must form a strong bond with their horse, have a deep understanding of the course and possess the psychological strength to deal with intense pressure. The best horses are equally well balanced, displaying good temperament and steely nerves, as well as a competitive spirit and winning instincts.
These Derby-clinching traits are part nature and part nurture, which means world-class breeding and training are required to develop and hone them. Few people are more familiar with this sophisticated process than Clare Balding. 
Clare has lived and breathed the Derby her entire life. The award-winning broadcaster was born in 1971, the same year Mill Reef - a horse trained by her father Ian - romped home first in the Derby.
"My father does not remember the fact that his first child was born in 1971, because all that year means to him is Mill Reef," she claims.
"Dad had good success early on [as a trainer], but Mill Reef was exceptional. He really did set the standard and so high that I'm not sure any horse could match it."
The champion thoroughbred also won the Eclipse Stakes, the King George VI and Elizabeth Stakes and the Prix de l'Arc de Triomphe before his career was tragically cut short by a serious leg break in 1972. The horse would go on to make a full recovery and would see out his days as a stallion at The National Stud in Newmarket.
During this time, Ian Balding was the licenced trainer of Park House Stables at Kingsclere, a renowned training ground that was purchased by Clare's grandfather, Peter Hastings-Bass.
Ian, who would eventually marry Hasting-Bass's daughter Emma, received the training licence when Peter sadly passed away aged just 43 in 1964. Andrew Balding, Ian's son and Clare's brother, took over the Kingsclere reins from his father in 2003. In all those years, the family have never trained another horse quite like Mill Reef.
"It's no exaggeration to say this horse changed my life, changed my brother's life, changed my father's life, probably changed everybody's lives associated with Kingsclere, and it wouldn't be the yard it is now if it wasn't for him," Clare says.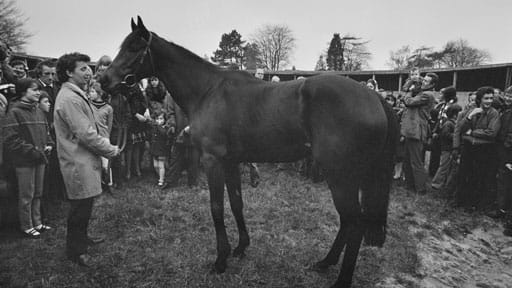 Most horses won't stand still when they are hurt, exacerbating their injuries. Yet when Mill Reef fractured his leg in 1972, that's what he did. In his autobiography, Clare's father, Ian Balding, described it as "one of the bravest and most intelligent reactions I have ever seen from a racehorse". The horse went on to make a full recovery, aided by stable lad John Hallum, pictured above as Kingsclere villagers greet Mill Reef in 1973.
According to Clare, the secrets to Mill Reef's Derby success were his temperament and intelligence. Her dad often refers to the horse's demeanour, rather than physical traits, when reminiscing about Mill Reef's innate talents.  
"The one quality he admires about that horse more than any other, the one thing that he believes set him apart was how calm he was. What an easy horse he was to deal with," she explains.
"You could travel him anywhere in the country, anywhere in the world. You could run him on any racecourse and any day, and he would give you his best performance."
That's not to say speed, dexterity and endurance are trivial. Clare is keen to highlight the importance of balancing both physical and mental attributes. The best Derby winners are lightning fast with incredible strength and stamina, but also tremendous composure.
"These horses are supreme athletes. They've got to be able to float, to dance. To make sure their body weight, which is enormous, can be carried on very thin legs and deal with the contours of the race course, they've got to be really agile," she says.
However, physical attributes will only take a horse and jockey so far. Events like the Derby are momentous occasions with considerable fanfare and a flamboyant parade. There are bustling crowds, colourful clothes, big hats and even a fairground in the middle of Epsom.
"That, for an immature horse, is a huge challenge. They've got to be pretty sensible. You can't have a horse that's going to start sweating and lose its mind before it even gets to the start," Clare says.
This is where high-quality training and state-of-the-art facilities can help promising horses fulfil their championship potential.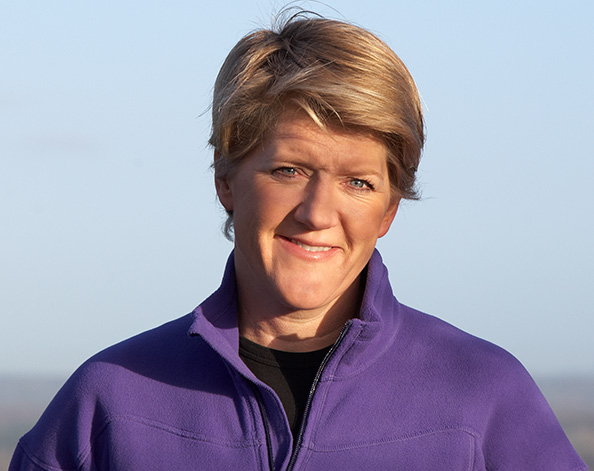 Clare Balding, broadcaster and Investec ambassador, outlines the key traits of a Derby champion
These horses are supreme athletes. They've got to be able to float, to dance… They've got to handle the situation as well as the course.
Under Ian's stewardship, Kingsclere produced more than 2,000 winning horses, including 123 Group race champions. Andrew's tenure is looking to be just as successful, if not more so, racking up a record-breaking 125 wins in 2018 alone.
Of course, Kingsclere has a Mill Reef Yard to commemorate the Balding family's star pupil, but it's Ormonde Yard where the most promising Derby prospects are stabled. Dubbed Millionaire's Row, the area is named after legendary racing horse Ormonde.
He was one of the few horses to have won the English Triple Crown, which comprises the 2,000 Guineas Stakes, the Derby and the St Leger Stakes. Ormonde retired undefeated and was trained at Kingsclere by John Porter, perhaps the most successful trainer of the Victorian era.
"It's very quiet in the [Ormonde Yard] boxes. When the horses come in here, it's switch-off time and they can stay very calm," Clare says.
"That's pretty important; as well as keeping them physically fit, you're trying to keep them mentally relaxed, particularly when it comes to a big race like the Investec Derby. They've got to handle the situation as well as the course."
Much of the hard work preparing for big events is done on the gallops, well before the horse or the jockey step onto the racecourse. In fact, some jockeys never even sit on the horse they will be riding on Derby Day beforehand. Trainers and stable riders are the ones who are tasked with bringing the horse up to race-winning form.
"It's the riders that ride them every day that know them the best and cope with them when they're behaving badly on the gallop," Clare explains.
"Some of these riders look like jockeys in a race. They are really really capable and good, stylish riders."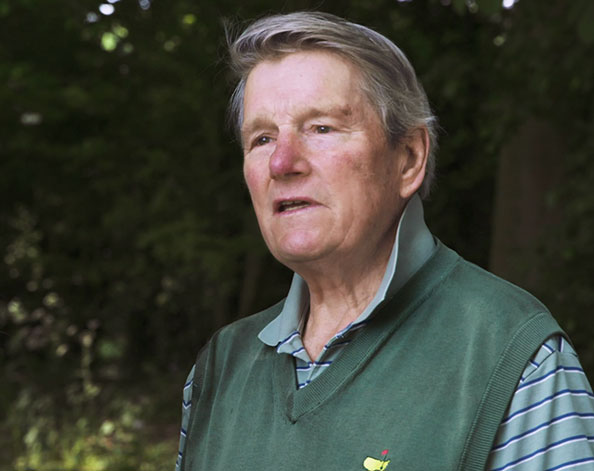 Ian Balding, former horse trainer and Clare's father, on what it means to win the Derby
You always aim to have a Derby horse. I think it's iconic. It's just amazing.
For many, the Investec Derby is more than just a race. It's the culmination of years of investment into a single horse. In just two-and-a-half minutes of intense action, the horse's trainers, owners and riders will find out whether all of the time, money and resources spent on developing a Derby winner have paid off.
Clare says watching the Derby is an indescribable feeling. "When the stalls open, there's just a fraction of a second when nothing happens, and then, boom. These amazing thoroughbreds jump out and they're thundering by you," she explains.
"This is a race that has been going for centuries, and every year an exceptional horse will win it, because you have to be exceptional to win it."
Nevertheless, Clare is quick to emphasise the crucial contributions of elite jockeys. She believes there are certain individuals who truly make a difference, those who can snatch victory from the jaws of defeat.  
These superstar jockeys include Ryan Moore, Frankie Dettori and Lester Piggott, but what makes them so special? Again, Clare feels it's the mental advantages, not the physical ones, that give them an edge over their rivals.
"The reason they are a cut above on Derby day is they don't get over-awed by the fact that it's the Derby. They don't panic. They ride the course, they ride the race, and they understand the horse they are on."
It's hard to disagree. But given Clare's decades of horse racing experience and the Balding family's proven track record of producing world-class Derby winners, why would you want to? 
Winners run a different race