Receive Focus insights straight to your inbox
Structural reforms, strengthening the judicial system and plugging the crippling electricity crisis are the make-or-break challenges that must be solved if South Africa is to chart a course for economic growth.
This was the view shared by a high-powered panel at the South African Jewish Board of Deputies' (SAJBD) Hope and Recovery conference, which was held at Investec on Sunday night. In a frank exchange, Finance Minister Enoch Godongwana, Eskom CEO André de Ruyter and Advocate Wim Trengove SC, weighed in on some of South Africa's most pressing problems.
SA economy's recovery and reconstruction
The Finance Minister said that recovery requires a strong public-private partnership focused on structural reforms. This, he said, includes improved provision of electricity, repairing hollowed-out state-owned enterprises and containing the public sector wage bill.
"If we can take a lesson from the Covid 19 pandemic, South Africans across the board worked together, including business, without even a single document being signed on how to work together. That in itself proves that there's positive commitment amongst South Africans," says Finance Minister Enoch Godongwana, Minister.

Economic recovery, he added, requires that we rebuild investor and business confidence. But events such as the July unrest that saw anarchy in Gauteng and KwaZulu-Natal have left investors cold. 
Read more:  Fani Titi and Phuthi Mahanyele-Dabengwa: a critical conversation
Godongwana went on to insist that the civil unrest was a once-off event: "We cannot take isolated incidents that are not a feature of our society as a reason for lack of investment. Crime prevention is going to be a top priority of the government. Watch this space."
Can we keep the lights on?
To get the economy growing, stable energy supply ranks right up with social stability, Godongwana said. "What I want is power to the grid – who brings it is immaterial – so that this economy can come back…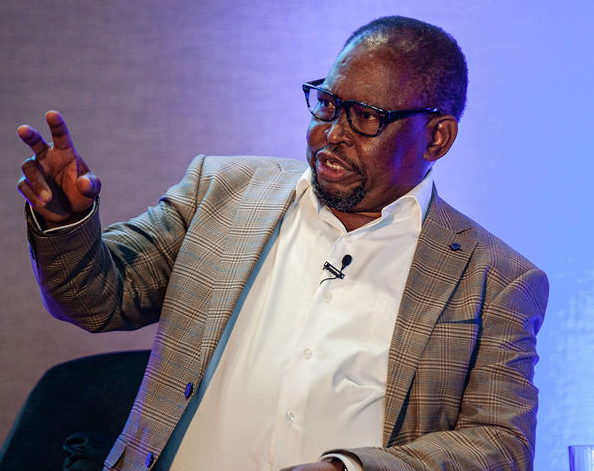 Enoch Godongwana,

Finance Minister
What has happened is that the government, over the past 13 years, spent more time fixing Eskom than in making sure that there is electricity supply.
While the recent announcement of a 100MW cap for embedded power generation may provide some relief, aging infrastructure and high debt are just some of the persistent problems at Eskom.
Read more: Power to the private sector
Eskom CEO André De Ruyter said he's not in the business of fixing clapped-out vehicles. "Our proposed solution is not to try and fix this old car and try and persuade it to keep on running for another 20 years. Our proposal is to ensure that there's this transition to other generation technologies in which the private sector will be forced, due to fiscal constraints in the state of our balance sheet, to play a leading role."

Climate change as a catalyst for economic growth
De Ruyter quantified what's needed to power the country's comeback: "South Africa needs about 4,000 to 6,000 megawatts of new generation capacity on the grid as soon as possible if we are to ensure sufficient generation capacity to support economic growth."

He spoke candidly about the issues plaguing a power utility that in 2000 was ranked as the world's best utility. But he sees the growing awareness around climate change as the impetus for change: "From the ashes of what we have today can arise a new opportunity and a new catalyst, we believe, for economic growth in South Africa."

"We have an incredibly carbon-intensive economy. We emit 25% more per capita than China and we are double the global average in terms of carbon emissions," said De Ruyter. But, on the other hand, "South Africa is endowed with some of the best wind and solar acreage in the world." This, he said, creates huge economic opportunities in the renewable energy space, while taking into consideration "the very well-founded concerns of those that have interests in the coal value chain."

But keeping the lights on while meeting climate change obligations will require a new approach to exploring green energy, said De Ruyter, who is joining a South African delegation heading to the COP26 climate summit in Glasgow in November.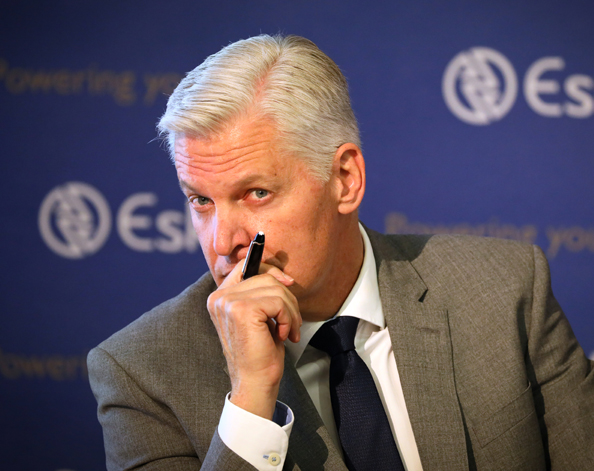 André de Ruyter,

Eskom CEO
If we can align our fiscal, environmental, energy and industrial policy, we can use this opportunity to pivot away from our coal past to a greener and cleaner energy future in a just way.
Opportunities arising from green energy
"We have an opportunity, through appropriate industrial policy, to drive demand for locally manufactured renewable energy components," said De Ruyter.
Read more: A solar light at the end of the Eskom tunnel?
"We can be less dependent on imports of not only manufactured goods, but we can also establish ourselves as a leader in structuring financial packages where the developed world assists a developing country like South Africa to enable this transition."

By ramping up South Africa's renewably sourced power, Eskom could avoid the hefty R300 billion needed to clean up emissions from its coal-fired power stations, said De Ruyter: "R300 billion that will add nothing to our generation capacity, that will have, frankly, limited impact on the ambient air quality and that will not diminish our carbon footprint. It will, in fact, consume inordinate amounts of water in an already arid country."
"So, by aligning our policies, I believe we can use this as an opportunity to create decent work for many unemployed people in South Africa, to ensure that we do not leave ghost towns behind surrounding our power stations, to build in a competitive advantage thanks to a lower carbon footprint attributed to our exports, both our mineral exports, our manufactured goods, as well as agricultural exports, which increasingly will be penalised if we do not make this transition."
Maintaining the rule of law
A third, crucial prerequisite for economic growth in South Africa, is the rule of law. Wim Trengove SC cited the Nkandla and Al Bashir judgements and former President Jacob Zuma's failed attempt to replace the National Director of Public Prosecutions, as victories for South Africa's judiciary.

The judiciary has held firm, he said, despite constant attacks from certain quarters in society and a barrage of criticism about how slow the wheels of justice seem to turn when it comes to bringing the agents of state capture to book. "The rule of law is a necessary condition for the confidence that attracts investment, and I can say that the rule of law is alive and well in South Africa so that foundation is here."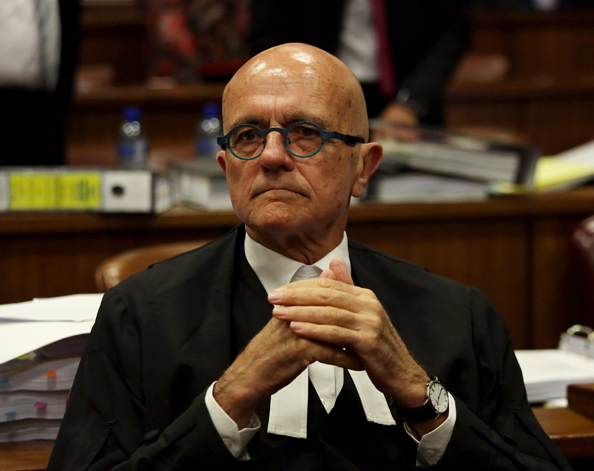 Advocate Wim Trengove SC
In the last decade, in a decade of state capture, the courts have prospered, the judges have asserted themselves, have asserted the rule of law and have asserted the supremacy of the Constitution to great success, and with acclamation of all.
But Trengove warned that while great strides have been made in entrenching the Constitution and the rule of law in society, massive challenges remain, particularly inside the Judicial Service Commission (JSC), the body mandated by the Constitution to make recommendations on the appointment of judges and to oversee their conduct.
"The Judicial Service Commission has failed us. They failed us in their function of the responsibility for the appointment of judges, and in their function of exercising discipline over judges," says Trengove.
He says that in order to continue the good work of the judiciary, change is needed at the JSC. What we need, he says, is "a core of smart judges who are confident and capable in what they do."
About the author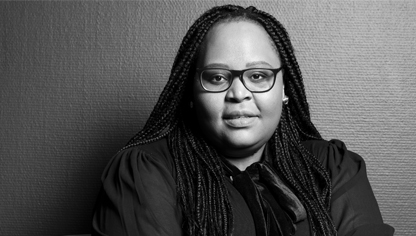 Lenyaro Sello
Digital content specialist
Lenyaro is a key member of Investec's Global Content team, based in Johannesburg, who focuses on relevant and topical issues for internal and external audiences including clients. She is a well-travelled multi-skilled multimedia journalist who previously held roles within eNews Channel Africa (eNCA) and Eyewitness News (EWN).