Get Focus insights straight to your inbox
Bullish on global growth
The momentum in the global economy driven by US growth and an apparent de-escalation of the trade war has left Investec Bank CEO Richard Wainwright feeling bullish about the capital markets prospects for 2020. 

Richard, who is attending Davos, spoke to The Money Show's Bruce Whitfield in a 702 podcast and video about his impressions from the meeting. Here are some of the key takeouts:
 
On the climate change narrative

"I think there's a feeling of negativity, pessimism around here, particularly with respect to climate change, but as far as the global economy is concerned – IMF revised their growth rates up slightly."
On global growth prospects
"I came back from the IMF meetings very bullish about the globe. I'm even more bullish today given the trade agreement that's been announced with China – phase 1, phase 2 to come within a year.
"So, from a global markets perspective, the global economy, I'm reasonably bullish. More so than I was in October [at the IMF]."
On the potential for emerging markets
"I think the China trade deal, a strong American economy, reasonable growth globally is good for emerging markets. In fact, South Africa as an emerging market has the deepest best financial markets – currencies, interest rates, bonds – equities to a lesser extent. So we should be the beneficiaries of capital flows."
On the need for the corporate sector to drive change
"Fixed investments is what we need and we really need it from South African companies who will drive the change - we cannot rely on government – they have no fiscal space, we can't rely on the SOEs – they don't have any cash, they're indebted. I do think we have monetary policy space – thank you Lesetja for the 25 basis points."
On Lesetja Kganyago's more cautious stance
"This gives international investors a lot of confidence that we have an independent, very disciplined central bank- so that's good for us. We must leverage off that."
On Minister Tito Mboweni's WEF promises
"What's going to drive the change in SA is the private sector? The South African businesses. So what changes are they looking for? Our Minister of Finance, Tito Mboweni has been telling people to look for the structural reforms. Government will provide the necessary structural reforms to give us confidence, which will hopefully lead to investments."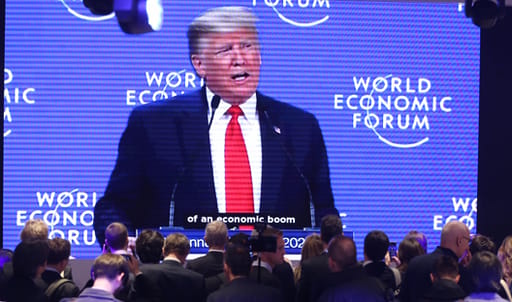 Listen to podcast
Tune in to the full discussion between Bruce Whitfield and Richard Wainwright at 6:53 minutes into this 702 podcast from The Money Show. 
What's driving global growth?
Is the global economic growth we're seeing a consequence of low interest rates rather than increased productivity? Investec's Richard Wainwright talks to Business Maverick Editor, Tim Cohen at Davos.
Davos: Entering the era of stakeholder capitalism
The days of corporations putting shareholders above all else are numbered. Investec's Richard Wainwright talks to Business Maverick Editor Tim Cohen about the rise of stakeholder capitalism.
Quick energy crisis wins
Investec's Richard Wainwright talks to BizNews in Davos about solutions for South Africa's energy crisis.
About the author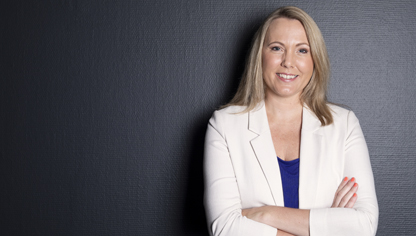 Ingrid Booth
Lead digital content producer
Ingrid Booth is a consumer magazine journalist who made the successful transition to corporate PR and back into digital publishing. As part of Investec's Brand Centre digital content team, her role entails coordinating and producing multi-media content from across the Group for Investec's publishing platform, Focus.