Social enterprises have shown incredible resilience throughout the Covid-19 crisis, despite the acute challenges posed by the pandemic and successive lockdowns.

According to Social Enterprise UK, around two-thirds of these businesses believe they will grow or maintain their current position over the coming months, while nearly half plan to create new jobs. So, what's their secret?
Just 1% of social enterprises expect to close down because of the pandemic, compared with 11% for businesses as a whole.
Source: February 2021 Social Enterprise UK survey
Social enterprises were able to survive and, in many cases, thrive during difficult times due to their creativity, entrepreneurial mindset and ability to adapt to rapidly evolving circumstances.1
At Investec, we work hard to cultivate an entrepreneurial spirit, and we've always held firm to our purpose to live in society, not off it.
Social enterprises embody these values. Which is why, through the Investec Beyond Business programme, we support promising start-ups that make a sustainable, positive impact on local communities.
Supporting social enterprises
Every year, successful candidates of the Investec Beyond Business programme, which we run in partnership with the Bromley by Bow Centre, receive in-depth business planning support, mentorship from Investec experts and funding of up to £20,000 to launch their social enterprise.
As we welcomed our 2020-21 cohort into the programme, we were keen to get their unique insights into how they pivoted their business during the pandemic.
In an intimate roundtable, Barbara-Ann King, Chief Commercial Officer of Investec Wealth & Investment, and Rob Trimble, CEO of the Bromley by Bow Centre, spoke with this year's programme winners and two alumni from previous years about the challenges they've overcome.
Here are some of the lessons they've learnt.
Covid-19 and the measures necessary to slow its spread placed significant pressures on organisations and their staff.
Overnight, many businesses had to shift their operations online, a process that was particularly challenging for many social enterprises, given that their business models often focus on providing key services to vulnerable people face to face.
Sam Francis is the Founder of Find A Balance, which provides mental health support, predominantly for young black people and their families.
Prior to the pandemic, her business offered talking therapies, physical exercise sessions, workshops and other services in-person at people's homes.
"I had to revamp the entire business," she explained. "I'm not a digital whizz kid, but we've gone completely online now. It still has its core element of supporting mental health, but we're very digital now."
Tweaking business models, while maintaining a core mission, was a common theme among our social entrepreneurs.
82%
of social enterprises made changes to their business model due to Covid-19*
Only 24%
plan to revert back to their previous model as soon as possible*
Alice Adams, Co-Founder and Director of Power With, a consultancy for the homelessness sector, said her business has learned to constantly evolve.
"You have to go where the energy is," she added. "As a small social enterprise, opportunities come along that may require you to rethink your strategy. When circumstances change, you have to adapt."
And it's not just start-ups that were forced to reconsider their business models. Rob Trimble described the pandemic as a time of "accelerated learning" for everyone, including the Bromley by Bow Centre.
"We achieved things that we simply would never have done if it weren't for Covid," he explained.
For example, the organisation launched a rapid response social prescribing programme, which has already helped more than 1,500 vulnerable people in local communities.
In partnership with Investec, the centre also invited food banks to operate out of our unused office buildings. At the height of the pandemic, these services were supporting 750 families every week.
"We ran services we'd never run before, and in ways that we'd never tried before," Rob explained.
* Source: June 2020 Social Enterprise UK survey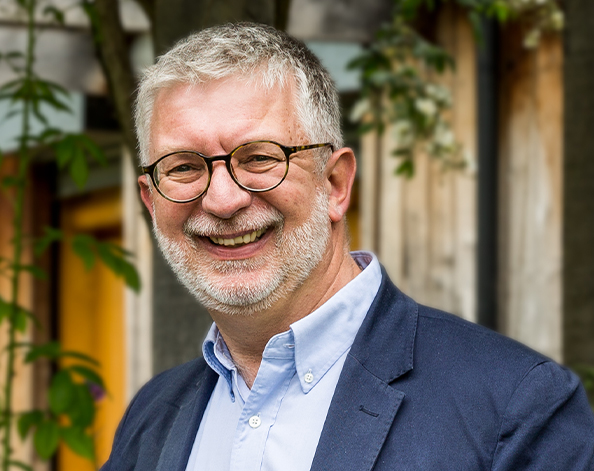 Rob Trimble,

CEO of the Bromley by Bow Centre
It's been a year of real challenge, but it's also been a year of change and opportunity.
The early days of the pandemic were nerve-racking for many businesses. We Speak, an organisation that supports young people from underrepresented backgrounds who lack speaking confidence, was no exception.
"March last year was a nightmare for us," admitted Laura North, the company's CEO and Founder.
"All our workshops were in person, so everything got cancelled and our income dried up. I spent three or four weeks thinking 'we have no idea how to handle this'."
So, Laura contacted Investec for advice, which we were only too happy to provide.
Investec volunteers offer ongoing support and mentorship to Investec Beyond Business participants. We're keen to share our expertise with social enterprises that are making a huge difference in their communities.
"It speaks to the heart of Investec that we support entrepreneurs and businesses. But just as importantly, we support society. It's very much an important part of our purpose," said Barbara-Ann King of Investec Wealth & Investment.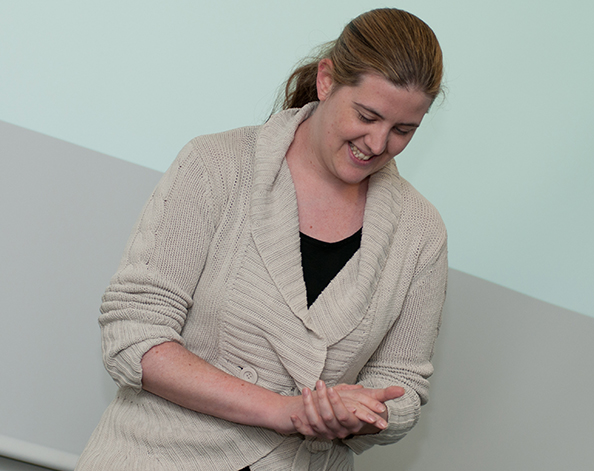 Laura North,

CEO and Founder of We Speak
Partner with organisations who really care about what you're doing. And when you feel like giving up, don't give up. Ask for help.
After talking with Investec, Laura began trialling the We Speak programme online alongside 10 Investec mentors.
"It worked really well. We went from a six-week in-person programme to a four-week online one. The students' confidence actually improved more through the online course. For us, it was an extremely positive experience."
When it comes to asking for help when faced with a difficult problem for your business, perhaps Sam summed it up best:
"Reach out. Don't sit back and be stuck because you don't want to look like you're lacking confidence or can't do something. If you have the support and professionalism of experienced partners at your disposal, use them."
3. Don't stop talking about your business…
The importance of networking cannot be overemphasised for entrepreneurs, according to Rob.
"Many business relationships start with a small conversation and a cup of coffee. Who knows? It might come to nothing, but somewhere down the line it can develop into something really special," he said.
Natalie Bradley, CEO and Founder of in.Dent, agreed. Her business partners with organisations to improve access to dental services for homeless and marginalised groups. She first learnt about Investec Beyond Business through Laura from We Speak and is now part of the programme.
"Keep talking about your business and your ideas. You never know where those initial conversations might lead," Nat said.
"It also helps you as an entrepreneur. The more I talked about in.Dent, the more I realised I'm not just a healthcare professional - I'm a businesswoman. It cuts through the Imposter Syndrome."
For Laura, talking about her company with other professionals and mentors provided a crucial sounding board for fine-tuning her business pitches and strategy. Their feedback? Don't get bogged down in the details.
"Your model still needs to be robust, but start with what you're passionate about and why," she said. "Expressing that is really important."
According to Sam from Finding A Balance, networking has always been one of her strengths. She researches local organisations and key contacts, regularly attends business events and speaks to as many people as possible about her company's mission.
"I'm everywhere," she said, laughing. "Even if an event has nothing to do with mental health, I'll look at the delegate list and decide to go because there are useful people I can speak to."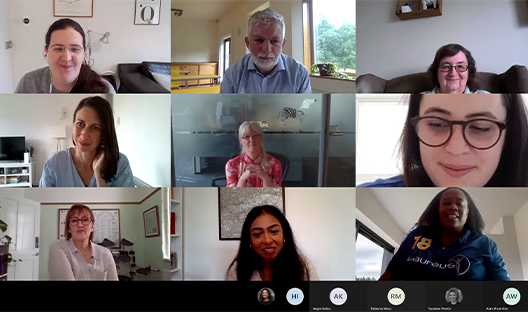 Despite facing significant adversity, Investec Beyond Business' social enterprise leaders have shown real strength over the last 18 months.
"I'm very excited about our social enterprises this year. They've been fantastic at pivoting their businesses, and I hope they continue to flourish," said Barbara-Ann.
4. … But take the time to listen too
The pandemic not only shone a spotlight on the inequalities within our society, but also exacerbated many of them.
Vulnerable people and communities have often been the ones that struggled most during lockdowns. The nation's mental health deteriorated2, domestic violence increased3 and reliance on food banks soared4, to name just a few adverse social outcomes.
Social enterprises face unprecedented demand for their services at a time when resources are stretched thinnest. To focus their efforts appropriately, businesses should take a step back, listen to clients and gain a better understanding of their needs.
Lemonade is a social enterprise that inspires young people to tune into and manage their mental wellbeing. Angie Kalou, Director and Co-Founder, believes organisations have an essential role to play now that restrictions have been lifted.
"We have to support people that are making big transitions post-lockdown," she said.
"People need a safe, supportive space to explore what they've been through and then have the chance to look ahead, rather than rushing into anything. But everyone is different, so tailored one-on-one support could really help people connect again."
Sam agreed. She works predominantly with African and Caribbean communities, but there are significant cultural differences between the people and families that make up these varied communities. A one-size-fits-all solution doesn't exist.
"You've got to see people as individuals," she says. "Don't just tick a box. Look and listen to people at a deeper cultural level because that will help you provide a better service."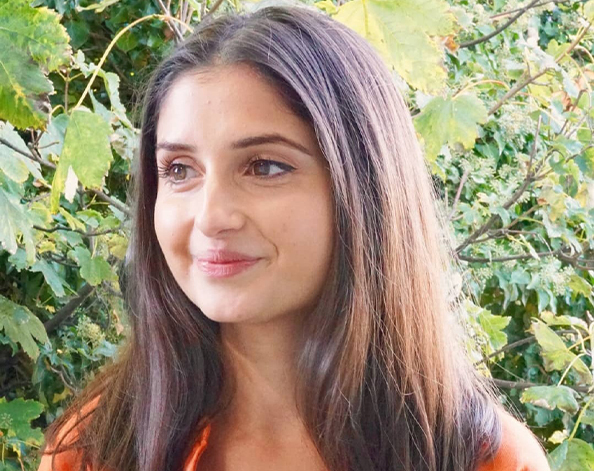 Angie Kalou,

Director and Co-Founder of Lemonade
Don't be afraid to pivot and try something new. You don't know where it might lead.
Getting a business off the ground is never easy; many entrepreneurs struggle to switch off from work. And while social enterprises are adept at supporting others, it's still important for business owners and staff to also look after themselves.
"When I started my business, I was eating, sleeping and breathing Find A Balance," Sam explained.
"But I've become so much better at taking time out over the years. We get so absorbed with our passion and ideas that we forget we can get burned out. You need to look after your own wellbeing."
Larger organisations face similar challenges. Younger staff and new starters in particular are often adversely affected by lockdowns and working from home. Ensuring they have the support they need is a key focus at Investec.
"A big part of coming into a culture like ours is being able to sit in a team and learn on the job. It's very difficult to replace that," said Barbara-Ann.
"Nevertheless, we've faced all of these issues and emerged much stronger not only as an organisation, but also with each other."
For Alice of Power With, it's vital that people ask for help if they're ever feeling overwhelmed:
"Give yourself a break. You can't do everything."
Find out more about Investec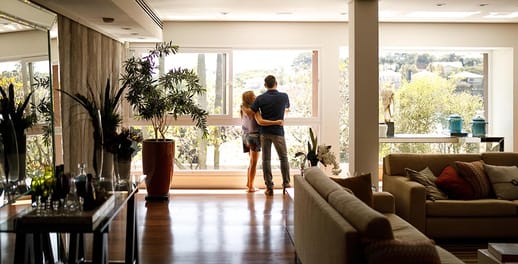 Private clients
From private banking to wealth management and investment services, you can receive tailored financial solutions, whether you are aiming to actively grow your wealth or seek optimal returns on your capital. We can help fuel your success by building a relationship with you for the long term.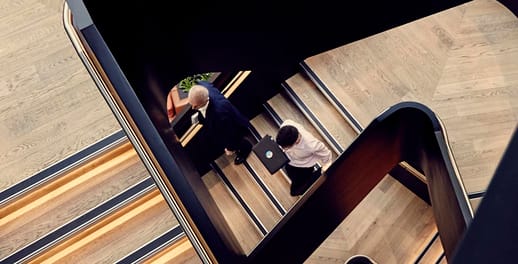 Corporates and businesses
Access a comprehensive range of solutions spanning capital, advice and treasury risk management. As an international corporate and investment banking business, we work with growth-orientated companies, institutions and private equity funds.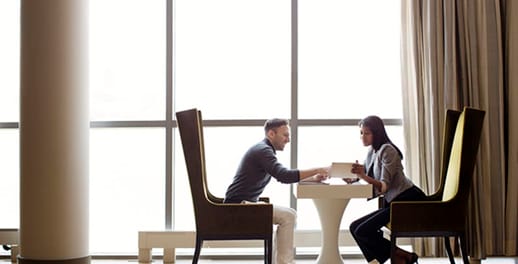 Intermediaries
Whatever your clients' goals and ambitions, our flexible range of intuitive, market-leading products and services help you deliver on their needs, enhance your reputation and reduce your admin burden, freeing up more time for you to focus on financial planning. 

Other articles you might be interested in