Solution-led
We provide bespoke strategies to manage the specific risks your company faces, based on both data insight and years of experience.

High tech, high touch
Our personal service is complemented by a digital platform that puts you in control of the execution of your risk management strategy.

Seamless connectivity
We offer deep sector expertise across lending, advisory and treasury risk management, so you benefit from our unique breadth of services across corporate and investment banking.

Speed and flexibility
Our entrepreneurial mindset informs our agile ways of working. Our efficient onboarding and setup and nimble credit process help our clients to achieve their goals ahead of time.
Our comprehensive offering
Let's discuss your requirements
Tell us about your business journey and ambitions so we can recommend an approach.
Investec ix: Our innovative digital platform
Smart tech, smarter decisions
Investec ix is designed to perfectly complement your relationship with your dedicated FX dealer. We've used the latest technology to develop an intuitive, easy-to-use platform that puts you in control of your risk management strategy and execution.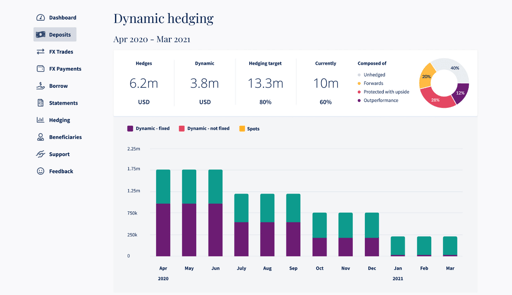 FX analytics
Use innovative analytic tools to better understand your market risk.
Online trading
FX execution at your fingertips for times when you just require a straightforward conversion.
Dynamic hedging
Reduce the operational burden of implementing a systematic FX hedging program.
International payments
Make global payments seamlessly, whenever you need to.
Team access management
Keep your finances in the right hands by managing and monitoring each team member's access.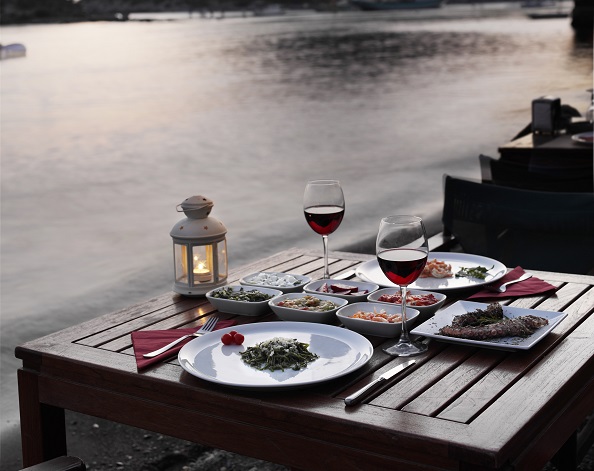 Steve Eccles, founder, Vintage Spain
Investec got to know our business extremely quickly, understanding the heartbeat of the operation and making us feel like we were the only customer.
Additional solutions for business