It take years of breeding, training, preparation and partnerships to produce a contender capable of contesting the Investec Derby. But after reaching the pinnacle of flat racing, what happens to the horse beyond the finish line? How does the Derby change their lives, and what options are available to the champions and the also-rans?
An obvious answer to the question of what to do after winning the Derby is to go and win more races. According to Frankie Dettori the Derby unearths the "greatest horse of its generation," and a runner that strong can continue to win at races beyond three years old. While the British Classics are all raced at that age, there are numerous flat races run at older ages that still attract considerable prestige and prize money. In the UK there are four Group 1 races for which entrants must be four years old, and many Derby runners go on to contest them; Mill Reef famously won the Coronation Cup at Epsom the year after his Derby win. 
Another with plenty of experience of passing the finishing post first is Aidan O'Brien, whose victory this year saw him equal the record number of wins by a trainer. He has now drawn level with Fred Darling, John Porter and Robert Robson with seven, his fifth during Investec's sponsorship tenure, giving his Ballydoyle stables a total of 13 victories in the Epsom classic in the past 60 years.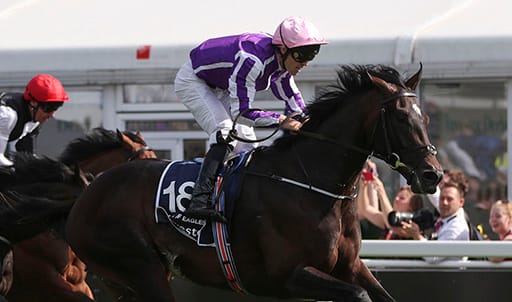 Other champions might find injuries force a decision upon them. In 2017, the Aidan O'Brien-trained 40/1 outsider Wings of Eagles flew past the field at the last to win the Investec Derby, under a delighted fellow debutant, Padraig Beggy. Hopes were high for what Wings of Eagles might go on to achieve after winning the world's greatest flat race, and he was duly entered into the Irish Derby. 
Sadly, in finishing third in the race, he sustained a fracture of his left front sesamoid – a blow that would prove to be a career-ending injury. Wings of Eagles never raced again; his career on the track came and went in under a year, and he retired to France to stud.
Stud represents the most lucrative, and likely, outcome for an Investec Derby champion. A colt good enough to win could stand to make several million pounds in prize money over its flat racing career at two or three years old. Those figures are dwarfed by the staggering fees certain horses can command through breeding. Although strong performers can collect decent fees for covering mares, the winner of a Group 1 Classic, or multiple Group 1 classics, could expect to generate millions over the course of a year, covering mares several times a day. 
Wings of Eagles retired to Haras de Montaigu, where a private appointment would cost €12,000. Harzand, Investec Derby winner in 2016, costs a shade more at €15,000. His father, Sea the Stars, was considered to be one of the best horses ever to run at Epsom; as he proved his ability to sire winners, his stud fee is an intimidating €135,000.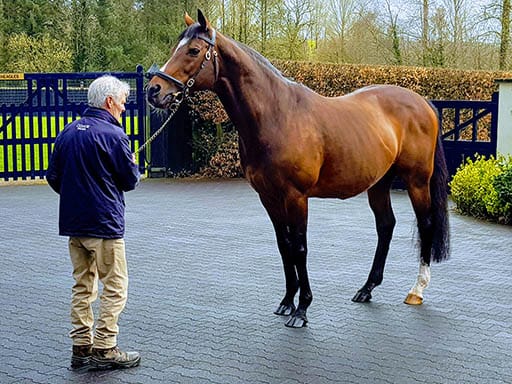 Galileo won the 2001 Derby and has gone on to sire more than 70 Group 1 winners
But the current sire to rule them all stands at Coolmore stud in Ireland. Galileo triumphed at Epsom in 2001, racing four more times before retiring, but his progeny reads like a Who's Who of Epsom champions: Soldier of Fortune (2008 Coronation Cup winner), New Approach (2008 Derby winner), Was (2012 Oaks winner), Ruler of the World (2013 Derby winner), Australia (2014 Derby winner), Minding (2016 Oaks winner), Highland Reel (2017 Coronation Cup winner). His most famous son, Frankel, raced fourteen times undefeated and achieved the highest Timeform rating in history. In all, Galileo has sired more than 70 Group 1 winners; his stud fee for 2018 is the subject of much speculation, and is available only on request.
A win at the Derby can change the life of everyone involved in the partnerships behind it – the jockey, the trainer and the owner; but none is affected more profoundly than the horse that finds the edge and crosses the line first. 2019 Investec Derby champion Antony Van Dyck now has the most coveted victory in racing - and the world at his feet.
Winners run a different race