In July, high street banks gave more than 95,000 mortgage applications the green light. Media headlines touted this as the biggest number of mortgage approvals seen in a decade, with remortgages being a significant driver of growth.   
The latest UK Finance figures showed a near 24% year-on-year rise in remortgages in September. Is this remortgages boom on the high street being reflected in the  High-Net-Worth (HNW) market? We spoke to Joe Websper from our Mortgage Intermediaries team to find out more.    
Are brokers seeing a lot of demand for remortgages?  
Joe: Remortgages have always been a big part of the enquiries we receive and we're currently seeing a lot of activity in this space. Because of the uncertainty surrounding Brexit and other factors, a lot of our clients are hesitant to place their property on the market and buy elsewhere at the moment. People are also aware there have been a lot of down-valuations; as much as 5-10% in some areas.   
That makes it more difficult to ask for the purchase price you want. You also won't have the same amount of capital for an onward purchase. As such, we're seeing more people looking at remortgaging their existing property, to pay for an extension for example, and increase their square footage. Then, if the market picks back up again, they should have greater value in their property.  
How are interest rates affecting remortgaging decisions?  
Interest rates are near an all-time low, so it's potentially a good time for debt. 
Of course, we don't operate in that space much because our lending is much more bespoke and tailored to fit each client, so we can do terms and structures that the high street potentially cannot match.   
All the challenges that people face are not insurmountable as far as we're concerned. We try to start with 'yes'.
Why are people remortgaging?
The most common reason is a fixed-term or initial period rate ending. Rather than moving onto a Standard Variable Rate (SVR) with really high interest rates, borrowers contact their bank or broker to find out what else is available. But if someone chooses a five-year fix, what rate will they have to move onto in five years? There can be some uncertainty about future refinancing, so we've tried to accommodate those clients as best as possible by removing our SVR entirely.  
Instead, on a 25-year mortgage facility at a 60% LTV, we might structure a five-year fixed rate, after which the client would revert to our variable base rate tracker. Our tracker rate is currently 1.69% over the base rate for a mortgage at this LTV.  
This gives clients a bit more peace of mind knowing they have a 25-year term and won't be moved onto an SVR, where they're suddenly paying a significantly higher rate and are forced to remedy the situation quickly in order to avoid any unwanted change in payment.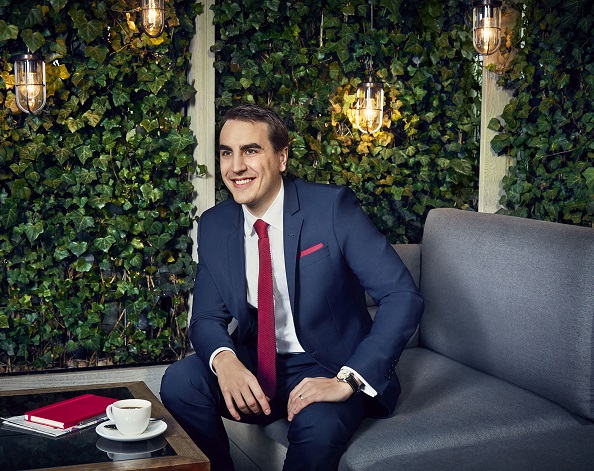 Joe Websper, Investec Mortgage Intermediaries Team
If a lawyer moves from being an associate into self-employed Partner status, they won't have a three-year track record and may struggle to secure refinancing on the high street. The same goes for entrepreneurs who have restructured their business.
How active is the BTL remortgage market?  
We see various remortgaging scenarios in the BTL market. One example may be where a family are living in an existing home and want to buy a new property, but selling the current home seems unnecessary, especially if the market has softened.   
In these cases, we have helped them, either by arranging a Let to Buy mortgage against' their existing home or providing a flexible short term mortgage against their existing home, to raise some equity to fund an onward purchase. At the same time we agree a mortgage on their new home to meet their longer term needs. This gives the clients the opportunity to convert their existing home into an investment or provide the time and flexibility to sell their existing home at a more suitable time. 'Both solutions allow clients to buy their new home without having to simultaneously sell their existing home'.
Another example we often see is people choosing to invest in their own home rather than buying a new one. Whether it's a new kitchen or knocking it down and starting from scratch, we can provide a mortgage to assist. For the new kitchen it may be that clients don't want to pull money out of their ISA or investments and instead use additional borrowing. When starting from scratch we are able to assist with a mortgage that considers the development of a property, providing the flexibility to draw down the mortgage in stages as required and, once works are complete, converts in to a more standard mortgage.
What are the common challenges that HNW remortgagers face?
One common issue we're seeing, particularly among entrepreneurs, lawyers and other wealthy professionals, is a positive, but sudden, change in financial circumstances, which can then impact their ability to fully use their earning potential when applying for a mortgage.
For example, if a lawyer moves from being an associate into self-employed Partner status, they won't have the three-year track record many lenders require and therefore may struggle to secure refinancing on the high street. The same goes for entrepreneurs who have restructured their business or don't have a three-year earning record because their business has grown quickly.  
How can Investec help brokers that face these client challenges?  
We are able to take a holistic approach to each client's needs, whether it's remortgages, purchases, BTL or commercial property purchases. We look at all of their assets and income, shares - their historic success and track record - as well as their trajectory. We want to fully understand the client and offer a tailor-made solution, not just off-the-shelf.
Investec has industry specialists who deal with private equity professionals, bankers, fund managers, corporate executives, lawyers, entrepreneurs and more. They work only in that space, benefitting from relevant experience so that we can understand complex enquiries.
Not all of the challenges that clients face are not insurmountable as far as we're concerned. We start with 'yes' when we get a new case, so we look for reasons why we can do something rather than reasons we can't. I think that's the best approach to have because we're always striving to do the deal where we can.  
See more from our Intermediary Hub