Much is made of the North/South divide and no more so than in the property market.
This is particularly true of the London housing market, which at times appears to be detached from what is happening elsewhere in the UK – so much so that it warrants its own housing and mortgage forecasts. The same can also be said of the prime property market which often seems centred around the capital.
While it is true that most of the UK's prime stock is in and around London, the sector is starting to spread its wings as housing availability continues to be confined in the capital.
Prime candidates
A growing tech community and the government's Northern Powerhouse strategy are both helping to put cities such as Manchester on the prime map. Not to mention the much-anticipated High Speed 2 (HS2) rail network which is set to complete in 2033 and will connect London with Birmingham, Manchester, Liverpool, Leeds and Sheffield.
According to property agent JLL, Manchester is transforming into a "£3.2bn tech powerhouse, home to both entrepreneurs and start-ups."
In a recent article by James Devany, director of JLL's national office agency Manchester, he says the city has seen a 130% increase in new tech firms forming between 2011 and 2016 and in the first half of 2018 alone, the city saw over 100,000 sq. ft. of tech and media take-up.
This he says has been driven by the growth of tech start-ups and SMEs but also inward movers including Money Supermarket, On the Beach and Booking.com.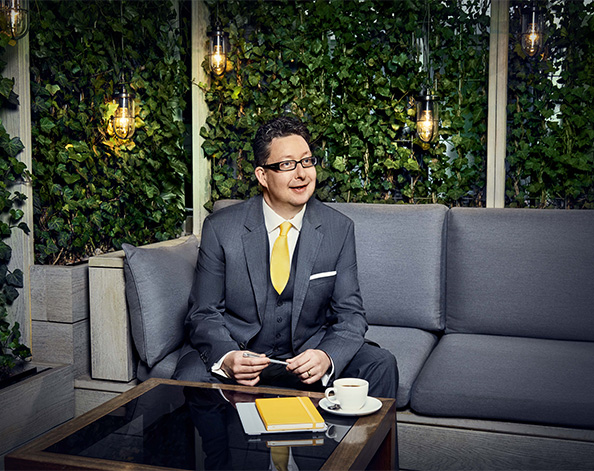 Peter Izard, Investec Private Bank
As with any town or city, a healthy employment market often translates into a buoyant housing sector.
Within the community JLL refers to, it is reasonable to assume that there will be a growing number of candidates for prime property, either in the immediate or longer-term future.
Our own Prime Property Hotspots research shows Greater Manchester was the 8th largest prime market outside of the capital in 2017, reaching over £228 million from 144 sales, with many new-build developments such as those around St John's Deansgate and Salford Quays already designated prime.
In fact, our respondents cited Manchester as the location in which they are most likely to buy a prime property, above London, with millennials starting to favour cities such as Liverpool, Manchester and Leeds over more established prime locations such as Bath, Cambridge and Oxford.
On a wider basis, JLL also rates Manchester as its number one prospect for residential price growth over the next 5 years with average growth of 4.2% pa compared with 2.4% pa across the UK.
The Merseybeat
It is not just Manchester that holds potential as a prime hotspot. Our research shows Merseyside, helped by Liverpool, saw double the value of prime sales in 2017 from £22.4 million in 2016 to £43.9 million in 2017 – an incredible 95.6% year-on-year increase.
While West Yorkshire, home to Leeds, saw a 55.7% increase during the same period and the West Midlands – including Birmingham - a 55.3% rise.
The Northern Powerhouse scheme and the completion of HS2 will help boost new-build in these areas further, making the prime outlook for such locations a positive one.
This article originally appeared on financialreporter.co.uk
The Broker Briefing: your monthly news source
Complex, clever, time poor. We're talking about your clients – our speciality and the reason we've launched The Broker Briefing.