Our unique approach to advisory services
Refreshingly human
The quality of our advice stems from an open and honest dialogue with our clients and a deep understanding of their businesses.

Profoundly experienced
Our dedicated team has helped float 18 companies, advised on 35 public takeovers, and provides corporate broking to over 130 clients.

Persistently creative
We never start with a pre-determined solution. Each conversation starts with a blank piece of paper and a desire to learn about your objectives.
M&A advisory
Our offering covers the full spectrum of M&A advice to private equity including
Buy-side advice - platform acquisitions, bolt-on acquisitions, take private of listed companies, negotiation of corporate carve-outs and the purchase of minority stakes. 
Sell-side advice - sale of companies and the disposal of minority stakes.
IPO advisory
We are proud to have advised on some of the most successful UK IPOs in recent years. Our leading IPO platform brings together our experience from an enviable track record of quality IPOs, deep sector knowledge, leading and highly respected research analysts, as well as a top-ranked sales team. 
Sector advisory
Our professionals have in-depth sector knowledge of the underlying markets and their participants enabling them to articulate compelling equity stories and display real-time knowledge of counterparty behaviour to deliver excellent outcomes. Our eight core sectors include business services, healthcare, TMT, FIG, Energy Services, Industrial, Consumer, Retail & leisure and Power & infrastructure.

Private fundraising advisory
We offer support to ambitious, growth-focused businesses seeking to raise more than £5 million in capital, accessing a wide range of niche and mainstream funding in the private capital market to deliver the right capital solution to deliver the next phase of our client's growth.
Debt advisory
We'll give you access to an extensive network of funders and independent debt advice to help you face the most challenging of circumstances.

Strategic advisory
Our experts provide informed and impartial advice on equity investment case positioning, strategic equity advisory services, and technical and regulatory matters.

Let's start a conversation
The first step is to tell us your business needs and goals.
Advisory insights and expertise
We keep earning our stripes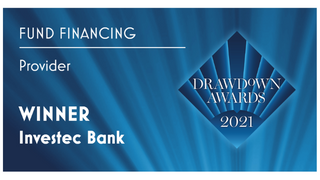 Fund Finance provider of the year winner, the 2021 Drawdown Awards
Investec Bank of the Year winner, the Private Equity Awards 2020 & 2019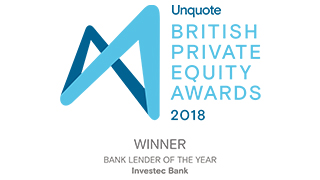 Winner, Bank Lender of the Year 2018