Marius Roberts, respected motoring expert, shares why Chinese-made cars have gained popularity in such a short time.
"We knew it would only be a matter of time before China emerged as a real disruptor in the automotive sector. And I think what has surprised me, as somebody who's been in the business for such a long time, is just how quickly they've been able to do that. It's incredible. Look in the car park and on the highways - you will see the Havals and the Cherys - they're on the road, people are driving them," he comments.
Why Chinese car brands have gained popularity
In general, people like buying brands that they've grown up with and trust, like Toyota, Volkswagen, Audi, BMW and Mercedes Benz, so the switch to Chinese car brands in South Africa is quite a big jump for many buyers he says.
According to Marius, the biggest concern is that these are probably cars or brands that you've never heard of. A good example is BAIC. They're the fifth biggest Chinese car manufacturers, and no one knows who they are here in South Africa. "They arrived in South Africa 2016, 2017 with really, really crap products, but now they've come with new products and we've gone 'Wow, this is really impressive!' Or there might be brands that we do know like Chery. But, the product they had years ago in South Africa is chalk-and-cheese compared to what they are offering now."
How the industry works in China
Every traditional car manufacturer wants to sell cars in China purely because of the scale of the market. But, if you want to sell your BMW in their country, then you have to partner and do a joint venture with one of their state-owned vehicle manufacturers.
"So as an example, BAIC is in a joint venture with Mercedes Benz. Chery is in bed with Jaguar Land Rover. So Jaguar Land Rover can now sell their cars in the Chinese market, and the Chinese manufacturer is gaining invaluable information from these well-established brands that have been building cars for 100 years."
He says this is why we've seen this radical ramp-up in terms of build quality in their cars. "They're actually on the production line with these brands, and they are learning everything they can. Their manufacturing process and their access to raw materials have made them a serious, serious player."
Marius explains that they're also developing their own design language. "I mean, every manufacturer has developed a look and feel, but it's now backed up with a product that is really, really solid. What is also important for me is how it drives. So, the money that they've spent developing drivetrains, engines, and transmissions is certainly paying dividends too. These cars drive well and look good. This should give you some peace of mind as well."

The real selling point here is the price. According to Marius, due to the scope of industry in China and their access to raw materials, Chinese manufacturers can build cars quicker and more affordable. These cars are looking even better when you start looking at the price point. And, they're coming with great standard specifications.
"We did some work with the new BAIC, the Beijing X55. If you cover the badges, feel the interior, and look at the exterior, people think the car starts at R800 000, but the car starts at R400 000. So it's that tangible value in terms of the touch, the feel, the technology... It's just very, very difficult for our traditional brands to even keep up with them in terms of demand and price."
The only legitimate concern in this market is the dealer network, the parts availability, and the support. The dealer network is something quite important.
"If you have a look at Chery, BAIC, and even Haval dealerships, most are part of a multi-franchise dealer network. The group will have dealerships for VW, Suzuki, or Toyota. That should give you peace of mind because this is a dealer network that's been in the business for a long time, you can trust them, they've been here," he says.
But the pitfalls? "There have been some issues in terms of parts availability because these are new cars that have come to market. But knowing how the Chinese operate and that there are no supply chain shortages, they will be able to get product here quickly. But they also will spec-up and gear up in terms of providing parts and reliability."
For Marius, the big hero in all of this has to be Haval. "The reason Haval has seamlessly fitted into the South African market is that Great Wall Motors (GWM) own them and they've been here for a long time. They've done the groundwork for all the other Chinese brands now arriving. Because they had an existing dealer network with GWM, it was easy for Haval to bring a range into South Africa. It was an easy uptake and they offer great value."
Marius explains that we haven't seen these Chinese vehicles go through a five-year ownership cycle yet - they are that new - so we don't know what the resale values are going to be.
"If you look at the massive undercut in terms of price and all the standard specifications you get in these cars – it's about R100 000 worth of extras - you have real value in these vehicles. Even if we see a 50% drop in value over time (which is an industry-standard), I think you're still going to be better off than if you were buying one of the higher valued well-established premium brands out there. I don't think you're going to have problems in terms of resale value."
There is also a lot of talk about fuel economy. "When I drove both of the Cherys, they don't come anywhere near their claimed fuel consumption figures, but I challenge you to see if any of the other cars out there come anywhere close," he says. "Suzuki is probably the only brand I know that if they said you're going to get 6.5 litres to 100 km, you will."
For Marius, really big cars running small capacity turbo petrol engines, a 1.5 litre or a 1.6 litre, is too small. "I'd love to see the Chinese pushing bigger, like two-litre engines in their offerings. But they are ahead of the curve in terms of electric vehicles. So I think the next range of vehicles we'll see coming out of China will have electric offerings."
It is impossible to ignore the Chinese manufacturing market. "I think what you have to do is get your bum in their seats, take their cars for a drive and that is going to make the decision for you. It's a car that looks really good, offers good value and you can get it right away," he concludes.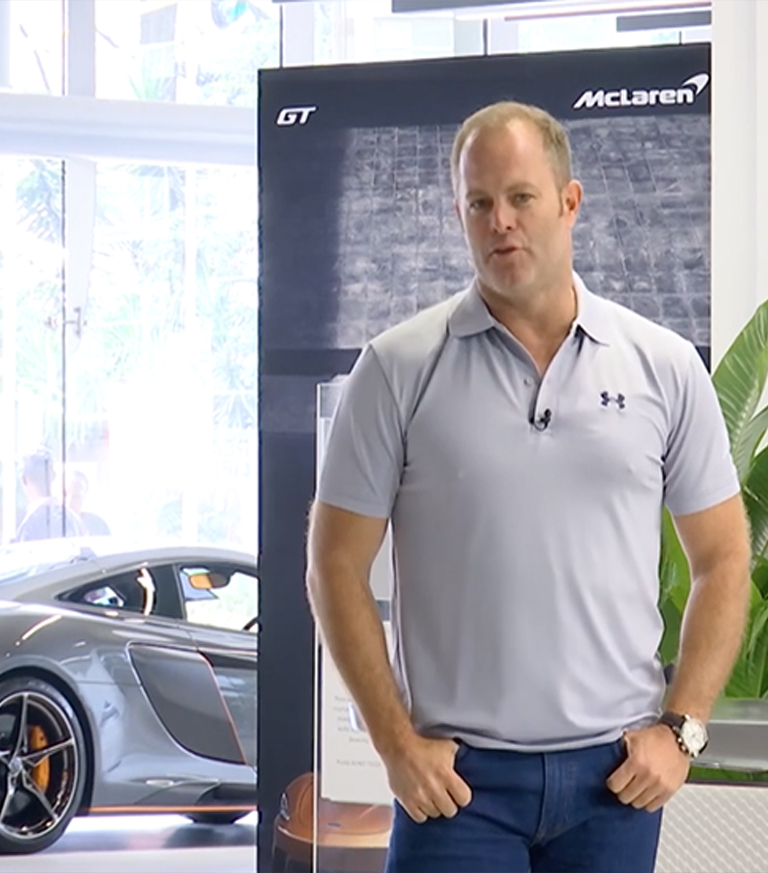 Marius Roberts,

Motoring expert
For the last 15 years, I've had the best job in the world. I get to drive all the new cars that come to market. What is cool about that is it puts me in a pretty unique position to provide some advice to you when it comes to your purchasing decisions.
Get more insights from Investec Focus
PRIVATE BANKING
Private Banking for you
Partner with an award-winning international Private Bank that sees you, the individual.
BORROW
Vehicle finance
Finance your new or pre-owned vehicle at up to prime minus 1%.
GET MORE
Earn Rewards
Earn 1 Rewards point for every R5 on a new, demo, or pre-owned vehicle purchased through Bidvest McCarthy, financed through Investec, or paid for by EFT.
WHAT WE OFFER
You may be interested in
Get Focus insights straight to your inbox