Lending solutions
Innovative and flexible finance provider
Whatever your business' financing needs, our experienced team can help with innovative and flexible financing solutions across the capital structure.
Flexible services to meet your needs

You will always receive a creative and bespoke solution that fits your individual circumstances. Thanks to our multi-discipline approach, we can structure senior secured, syndicated loans; asset based and cash flow lending; and minority equity, either on a standalone or integrated basis.


A broad range of sector expertise

By understanding the issues and challenges you face, we can give you practical and focused solutions.  We provide debt solutions for businesses across a wide range of sectors, and are dedicated to working with you to achieve your ambitions.

Growth capital
Bilateral senior debt and unitranches
Subordinated debt and minority equity
Leveraged finance
Bilateral and multi-bank senior debt
Underwritten and syndicated loans
Asset-based and cash flow lending
Integrated revolving and term debt facilites structured against both balance sheet and cash flows

Corporate lending
Structured senior secured debt
Bridge and acquisition finance
Proactive, flexible and solutions-driven
Our people are empowered and straight-talking investment professionals 
We move quickly to deliver financing certainty to clients when they need it
We believe in a personalised approach – our team supports clients across the full lending life cycle

"Our clients' needs are at the heart of our approach. We differentiate ourselves through speed of execution, creative deal structuring and the flexibility of our financing solutions."
Callum Bell, Head of Lending, Growth & Leveraged Finance
Find out more
Callum Bell
Head of Lending
Our people are our difference. Give me a call today to find out what we can do for you.
Everything starts with a conversation, so get in touch and see how you can benefit from out of the ordinary thinking.
How we can help your business
A personalised approach
Work with our structured deal team who will support you over the long-term. The original team will stay with the deal after transaction until repayment.

Delivering certainty
Benefit from conclusive decision-making and deal execution. We operate in a collaborative and entrepreneurial environment and take pride in our ability to make that happen. 

Backing ambition
For organic or acquisition growth, shareholder change and refinancing – we offer financing services tailored to your specific requirements.

Management and leveraged buy-outs
Public-to-private transactions
Refinancings and restructuring
Shareholder value realisation, bridge finance and working capital
See how our Growth & Leveraged Finance team has helped businesses like yours
We keep earning our stripes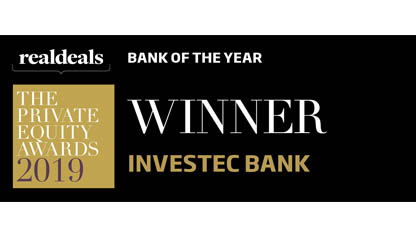 Real Deals Bank of the Year 2019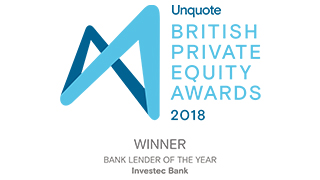 Winner, Bank Lender of the Year 2018