Savings accounts
Our interest, fixed on you
It's not always easy to anticipate when you'll need to get hold of your savings. That's why we've created our Online Flexi Saver account. Withdraw your money, without hidden charges or penalties.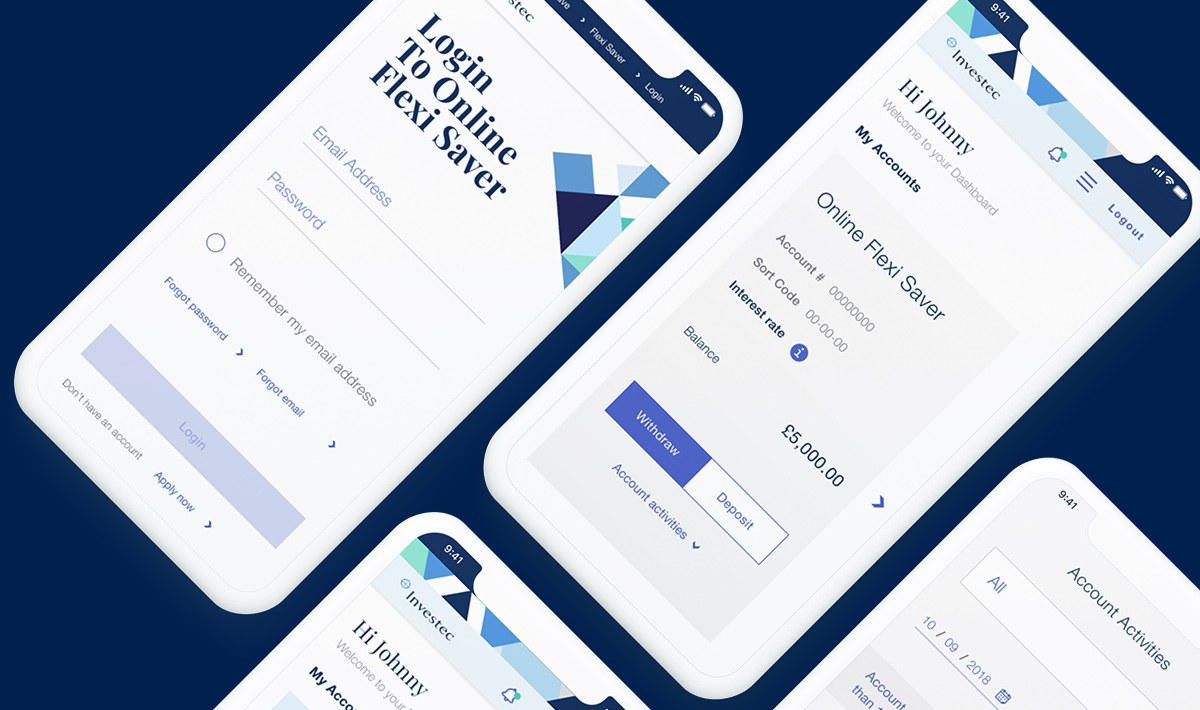 Online Flexi Saver – Flexible, transparent and secure.
Developed in response to a growing demand from savers to seamlessly manage their savings online. This instant access savings account offers complete transparency over your interest rate.
Instant access to your savings
Unlimited deposits and withdrawals
Managed entirely online
Are you an existing client?
Closed accounts
Find more information on accounts that are no longer open to new applications.
Savings rates
For easy comparison, here's a summary of the interest rate you earn with each of our savings accounts.
Investec Online
You're always in full control with immediate access to your account through online banking and mobile banking.

Banking relationship agreement
Find more information on our terms and conditions.
Peace of mind
Your money, up to £85,000, is fully protected by the government's deposit guarantee scheme, the Financial Services Compensation Scheme (FSCS). This limit is applied to the total amount you have with Investec Bank plc.
Need help?
Our team of savings experts are available from 8am - 8pm Monday - Friday, exlcuding bank holidays.

Inside the UK: 0330 123 3655
Outside the UK: +44 (0)20 7597 4131
Structured Deposits
Our range of products give you a high level of certainty within a defined period of time.
Business Savings Account
Apply online for our 32-Day Notice Account and earn 0.55% gross** (0.55% AER*) with a minimum deposit of £40,000.
Investment Management
Secure your future and achieve your financial ambitions with our range of investment management services.
*AER (Annual Equivalent Rate) illustrates what the interest rate would be if interest was paid and compounded once a year. AER is intended to help you easily compare the return available on different savings products.
**Interest will be paid gross to your account on a monthly basis. Gross rate interest is the interest payable without taking account of any tax payable.